Just some statistics to compare how this spork shadow build in this one week turbo HC race did as compared to my dagger shadow build in the previous one week normal HC race.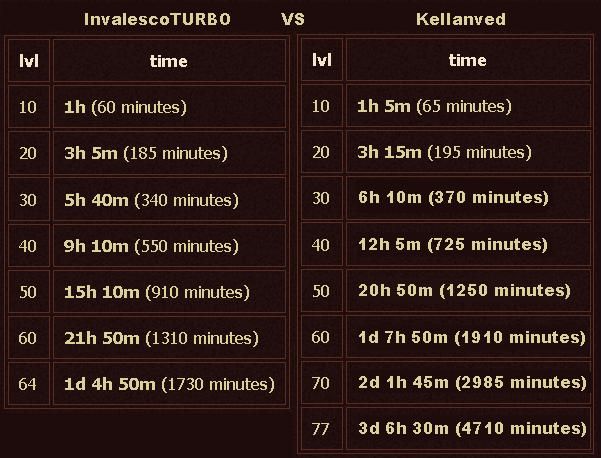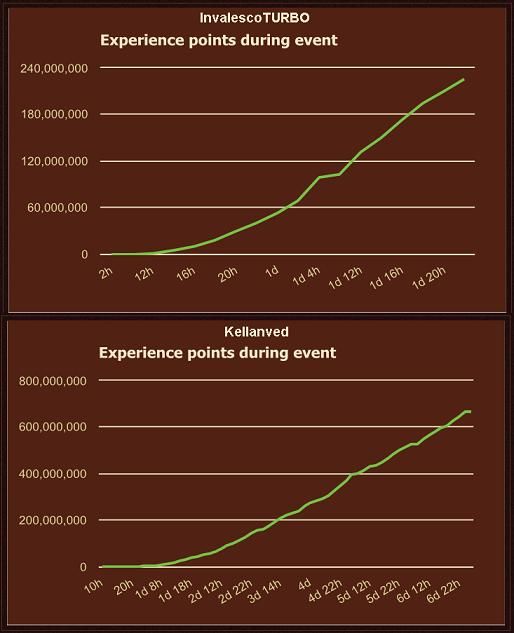 As I expected, a caster shadow did much better than a melee shadow in terms of speed-levelling, but the discrepancy was more than I expected, especially considering that my Spork shadow was racing in a Turbo race where mobs were much tougher and scarier, requiring much more caution when playing.
However, according to the graphs, the dagger shadow only started to speed up in Merci whereas the spork shadow's levelling speed was starting to tail. It's just a pity that I didn't manage to get the spork shadow to Level 70 which would have provided a far fairer comparison as to whether the dagger shadow was catching up.
However, the early levelling speed is indeed remarkable! The fact that the Spork Shadow reached level 60 within 21 hours of gameplay is definitely one of the fastest/highest amongst all of the week-long HC races, which weren't turbo even. This can possibly be attributed to a few things:
1. The strength of Spork, especially in popular grinding areas such as Ledge which suits it very well, and because I did indeed grind at ledge till Level 60 to farm for gear.
2. I was partying with Grindis from Cruel Act2 onwards all the way to level 56 and under the new party exp formula.
I might actually have a go at trying to write a Spork Shadow guide over the weekend now that I have some time :)
Edit: Statistics courtesy of
Http://www.poestatistics.com