News
Aug 22, 2017 10:47:51 PM
It's a busy week for the development team with our Chinese launch yesterday and our Xbox One launch coming up later this week. With so much happening, we wanted to offer some insight into what else we're working on right now and what's coming up in the future. This post covers the details of further planned improvements to the Harbinger Challenge League, more slots for the Currency Stash Tab and an overview of what's happening in development for the remainder of 2017.
Read More
.
Aug 22, 2017 1:26:01 AM
For two years, we have been working with Tencent to bring Path of Exile to China. After many months of Beta testing, we are proud to announce that it has entered Open Beta today. Their release includes all of the 3.0.0 content and some specific changes for the Chinese region. Chris attended a launch event in Shanghai over the weekend and has brought back some photos and video for you!
Read More
.
Aug 20, 2017 11:33:06 PM
We're glad to announce that Classic Mystery Box microtransactions and Purple Bundle are available for purchase now! Among these items are the Bleached Demon King Armour Pack, Purple Necrotic Armour Pack, Purple Acid Scorpion and much more! Check out all the new microtransactions
in the store
.
Read More
.
Browse News Archive
Subscribe to feed
Divine Righteous Fire Effect
Divine Righteous Fire Effect discounted to 65 Points (TODAY ONLY)
Ends in 23 hours
Seraph Shield
Seraph Shield discounted to 135 Points (TODAY ONLY)
Ends in 23 hours
Radiant Weapon Effect
Radiant Weapon Effect discounted to 90 Points (TODAY ONLY)
Ends in 23 hours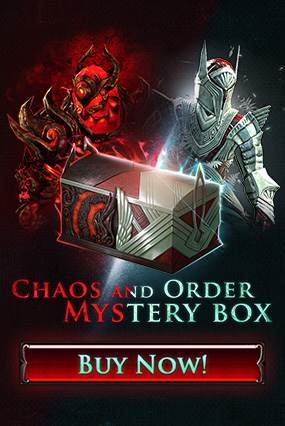 Livestreams