News
Feb 15, 2018 3:00:38 PM
We're proud to announce the Bestiary Challenge League which allows players to hunt and capture dangerous beasts and then defeat them to craft powerful items. This update also features a new NPC, new end-game bosses, dozens of new Unique Items, new Fated Uniques, new skill gems, new storyline quests, revamped Ascendancy Classes and more! Please read the
announcement page
, watch the
trailer
and check out the
new supporter packs
!
Read More
.
Feb 14, 2018 10:08:52 PM
We've just released a collection of new microtransactions, including Helmet Skins and Oriath-themed Cloaks! Press the Menu button in-game to check them out in the store.
Read More
.
Feb 14, 2018 8:17:26 PM
Tomorrow (Friday 9am NZDT) we'll announce the details of Content Update 3.2.0 and its Challenge League. Alongside the announcement we'll release new Supporter Packs which means you only have few hours left to grab your Abyss Supporter Packs before they leave the store forever. We're also offering a free Fire and Ice Mystery Box when you spend points until 3.2.0 launches!
Read More
.
Browse News Archive
Subscribe to feed
Dragon Armour Pack
Dragon Armour Pack discounted to 295 Points (TODAY ONLY)
Ends in 5 hours
Dragon Spear
Dragon Spear discounted to 105 Points (TODAY ONLY)
Ends in 5 hours
Dragon Banners Back Attachment
Dragon Banners Back Attachment discounted to 190 Points (TODAY ONLY)
Ends in 5 hours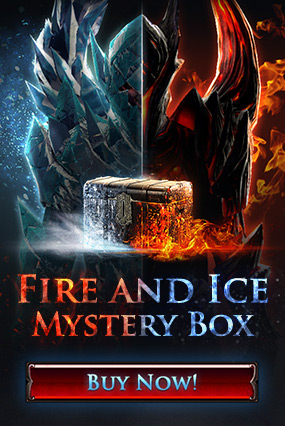 Livestreams