News
Dec 14, 2017 9:57:35 PM
The Abyss League has been live for one week and we're extremely happy with the positive reception it has had within the community. To celebrate this, we've just released the exclusive Abyss Supporter Packs that each contain an Armour Set, Weapon Effect, microtransaction points and more! Check out the full news post for more information or
grab yours now
!
Read More
.
Dec 13, 2017 7:41:42 PM
It's been almost a week since we launched War for the Atlas and the Abyss League and we've really enjoyed following the community discussion about this update. We wanted to make a post that outlines where Path of Exile is at right now and what to expect in the immediate future in terms of updates.
Read More
.
Dec 12, 2017 3:29:23 PM
Our community have been asking for a more efficient way to store maps for a number of years now. We have finally solved the technical limitations that prevented a tab holding thousands of non-stacking items, and are ready to release the Map Stash Tab! It organises the maps by tiers then by base type, and has a separate sub-tab for each type of map (with shaped and unique ones separate). Check out
this video
that demonstrates how it works!
Read More
.
Browse News Archive
Subscribe to feed
Stormcaller Armour Pack
Stormcaller Armour Pack discounted to 295 Points (TODAY ONLY)
Ends in 11 hours
Stormcaller Shield
Stormcaller Shield discounted to 155 Points (TODAY ONLY)
Ends in 11 hours
Battery Back Attachment
Battery Back Attachment discounted to 220 Points (TODAY ONLY)
Ends in 11 hours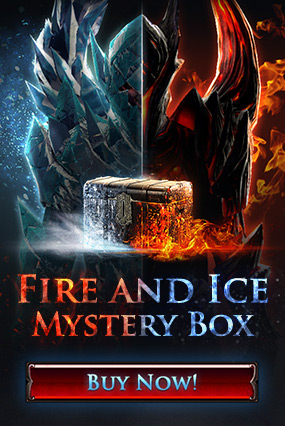 Livestreams