Yesterday we successfully deployed the
Beta for The Fall of Oriath
expansion and
new supporter packs
! If you're interested in getting a Beta key, our new supporter packs each offer Beta access. You can also compete for a key in our
race events
. If you're looking for something to spend your new points on, we're discounting all
Wings and Back Attachment microtransactions
this weekend only!
This weekend over 20 microtransactions have been discounted by as much as 50%, with microtransactions available for as little as 25 points. This means all your favourites,
Gloom Wings
,
Tentacle Wings
and more are now available at a discounted price. Check out the full selection of discounts
here
. Note that you can only purchase microtransactions on our main realm. It's currently not possible to purchase or use these in the Beta, but we're working towards allowing you to share microtransactions between both. This is our first time putting all of our back attachments on sale at once, so it's a great opportunity to grab all of your favourites at once!
The sale will run until Jun 13, 2017 4:00 AM (EDT)
(This is displayed in your local time)
. If you're looking for some points to spend, please check out our brand new
Fall of Oriath Supporter Packs
!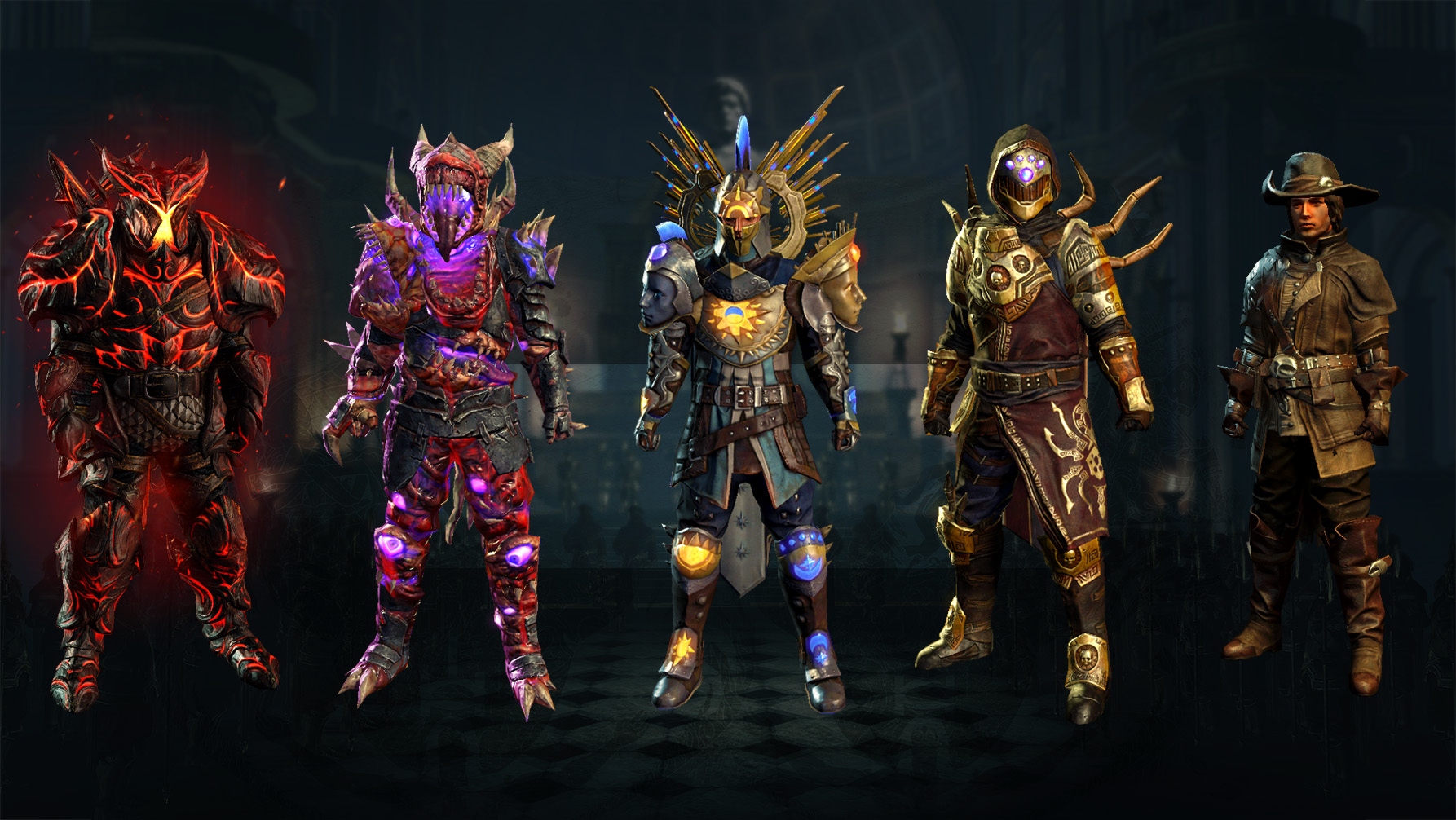 In parallel to the Beta for The Fall of Oriath expansion, we're also running many competitive events with some awesome prizes on the line - including Beta keys! Check out the events schedule
here
. For more information about prizes, click
here
.
There are only a few days of individual 1-3 hour events left before the the one-week Legacy event begins! There are both Standard and Hardcore versions of this event. You're still able to complete your Legacy League challenges in the One Week event. At the end of the event, your characters and items will merge to the parent Legacy Leagues. This event uses the standard Legacy Mechanics but offers a chance for you to compete on the ladder against other players in a fresh economy.

Path of Exile has collaborated with Twitch Prime to bring you the Purple Portal, Purple Weapon Effect and Purple Footprints for free when you subscribe to Twitch Prime! Until the 19th of June you'll be able to redeem these free cosmetic effects by starting a free one-month trial with Twitch Prime and linking your Path of Exile account to Twitch! For more information on how to receive your free effects,
click here
.
Less than two weeks remain to get your free effects! Be sure to get in before time runs out. Don't forget, Twitch-Prime offers a free subscription to your favourite streamer! Our community streamers are currently very active playing the The Fall of Oriath Beta and competing in the events. Check out the action
live on Twitch
!
Report Forum Post