News
Feb 20, 2018 10:00:28 PM
Last week we released Patch 3.1.4 on PC. We have nearly finished testing this patch on Xbox One and we expect to be able to release it to the live realm by the end of the work week. Today's post gives an overview of the status of this patch and what to expect.
Read More
.
Feb 20, 2018 8:14:30 PM
Alongside the
Bestiary Challenge League
, Content Update 3.2.0 includes a significant balance pass over all Ascendancy Classes. We revealed two of those last week, and have another three to show you today, with the rest being posted between now and the patch notes mid-next-week. We have written a
Development Manifesto article
about the philosophy behind these changes, which includes videos of the three we are revealing today.
Read More
.
Feb 19, 2018 7:09:38 PM
Alongside Content Update 3.2.0 and the
Bestiary Challenge League
, we're introducing a new boss encounter in Act 10 - Vilenta. We've
created a video
to showcase this fight. As a side note, we're currently preparing more information for you regarding the mechanics of the Bestiary League and updates to Ascendancy classes. We hope to post this within a couple of days. Hang tight!
Read More
.
Browse News Archive
Subscribe to feed
Arctic Armour Pack
Arctic Armour Pack discounted to 290 Points (TODAY ONLY)
Ends in 19 hours
Arctic Character Effect
Arctic Character Effect discounted to 175 Points (TODAY ONLY)
Ends in 19 hours
Arctic Portal Effect
Arctic Portal Effect discounted to 95 Points (TODAY ONLY)
Ends in 19 hours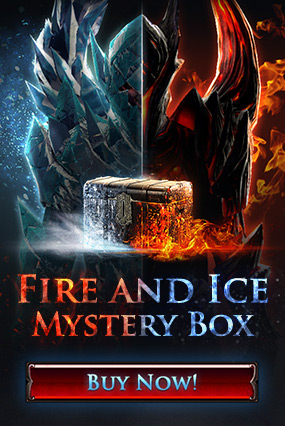 Livestreams