For the Heist expansion our art team created not only
new NPC models
, but a lot of new assets and materials, as well as updated some existing ones. Stan, one of our environment material artists, has written an article about creating materials for the Heist expansion.
----------------------------------------------------------
Hi! I'm Stan Brown, an Environment Material Artist at Grinding Gear Games. I joined the team in May 2020 to work on the exciting Path of Exile 2 project, I also had the privilege to create materials for Heist League.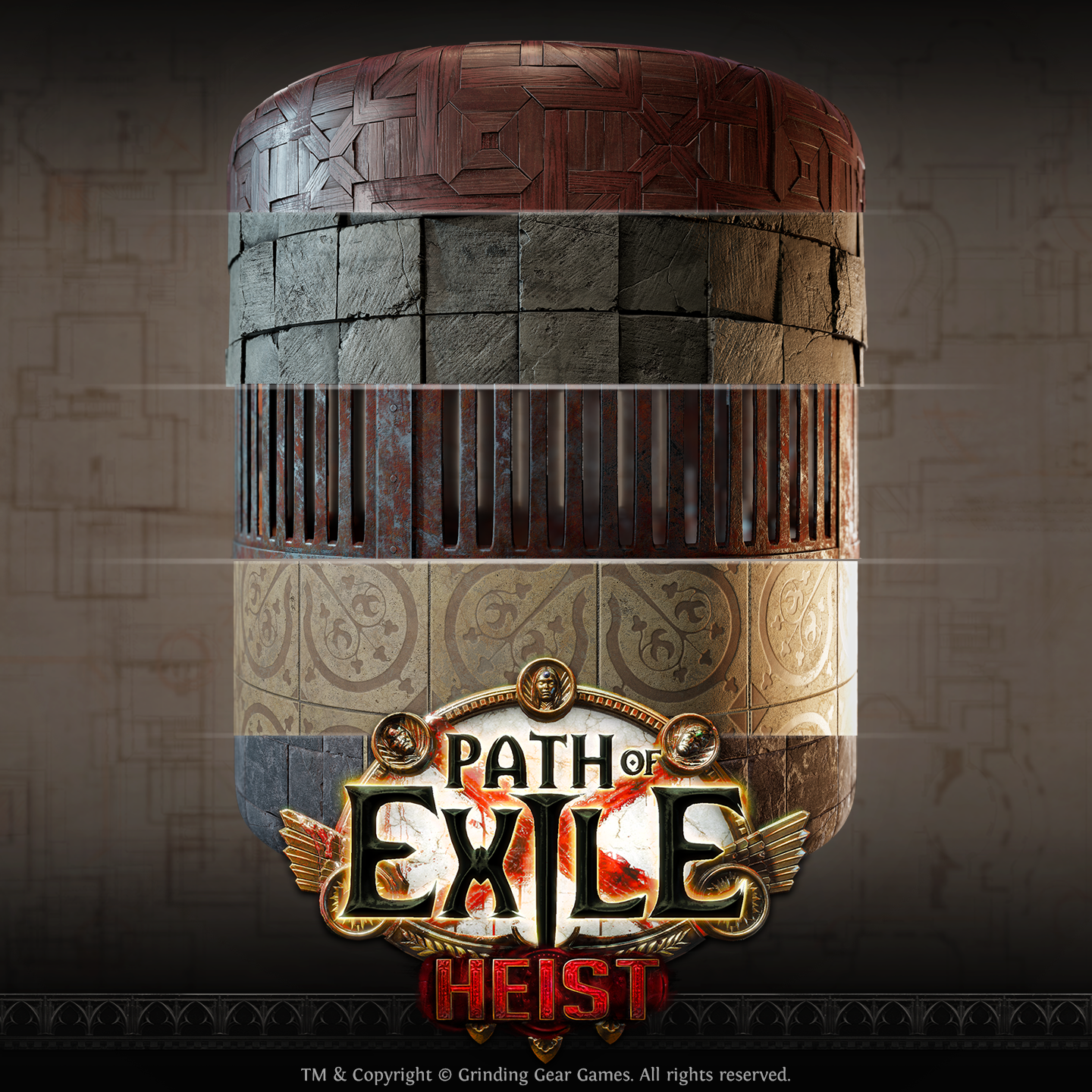 Creating materials for a game already rich with history and lore is a lot of fun and gives an opportunity to add details from already existing parts of the game. An example of this is the Mansion area in Heist. The marble floor mosaics are based on the stained glass windows in the Chamber of Innocence, and the tiles around it are an unbroken recreation of the floor in the Sceptre of God area.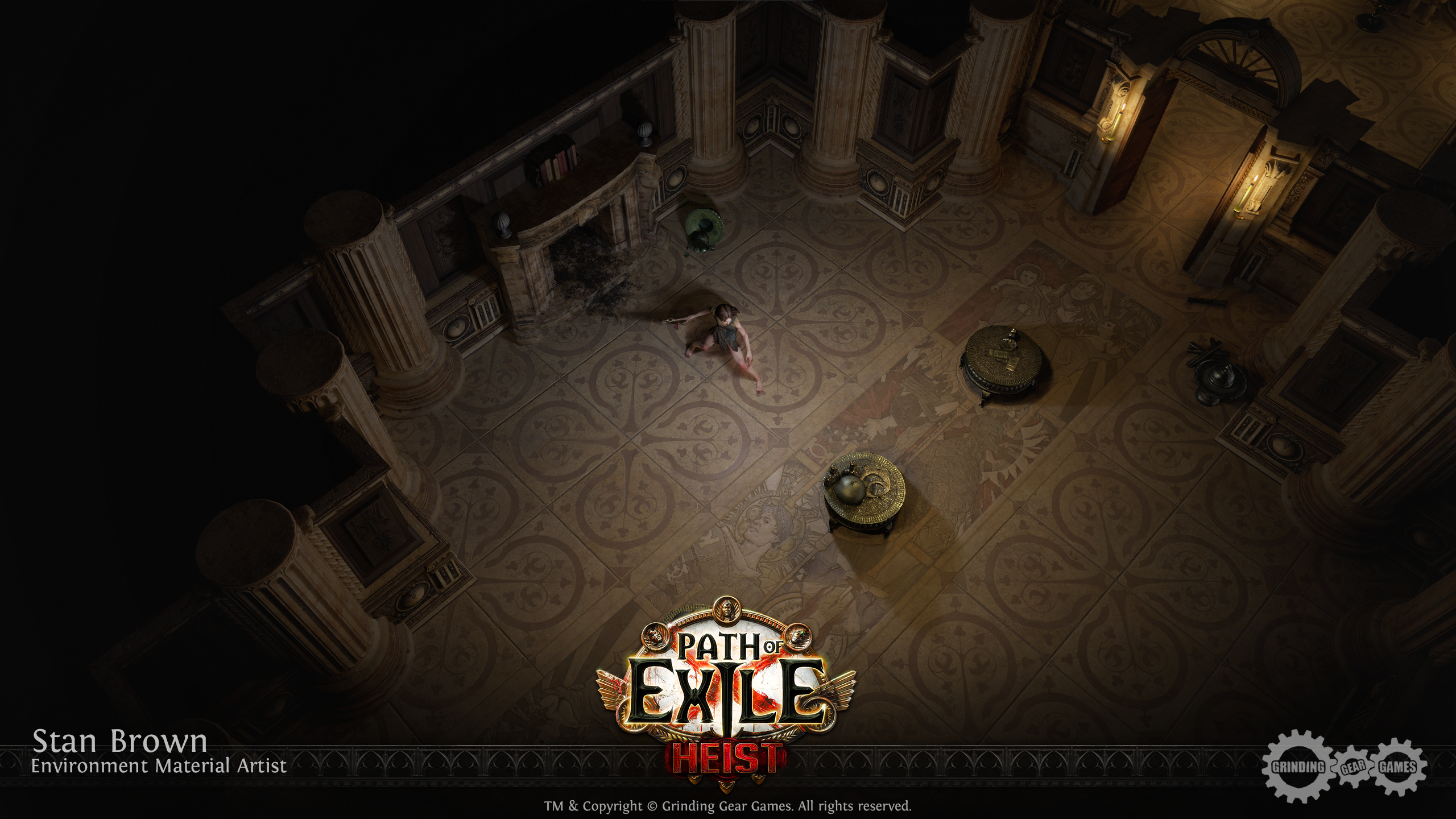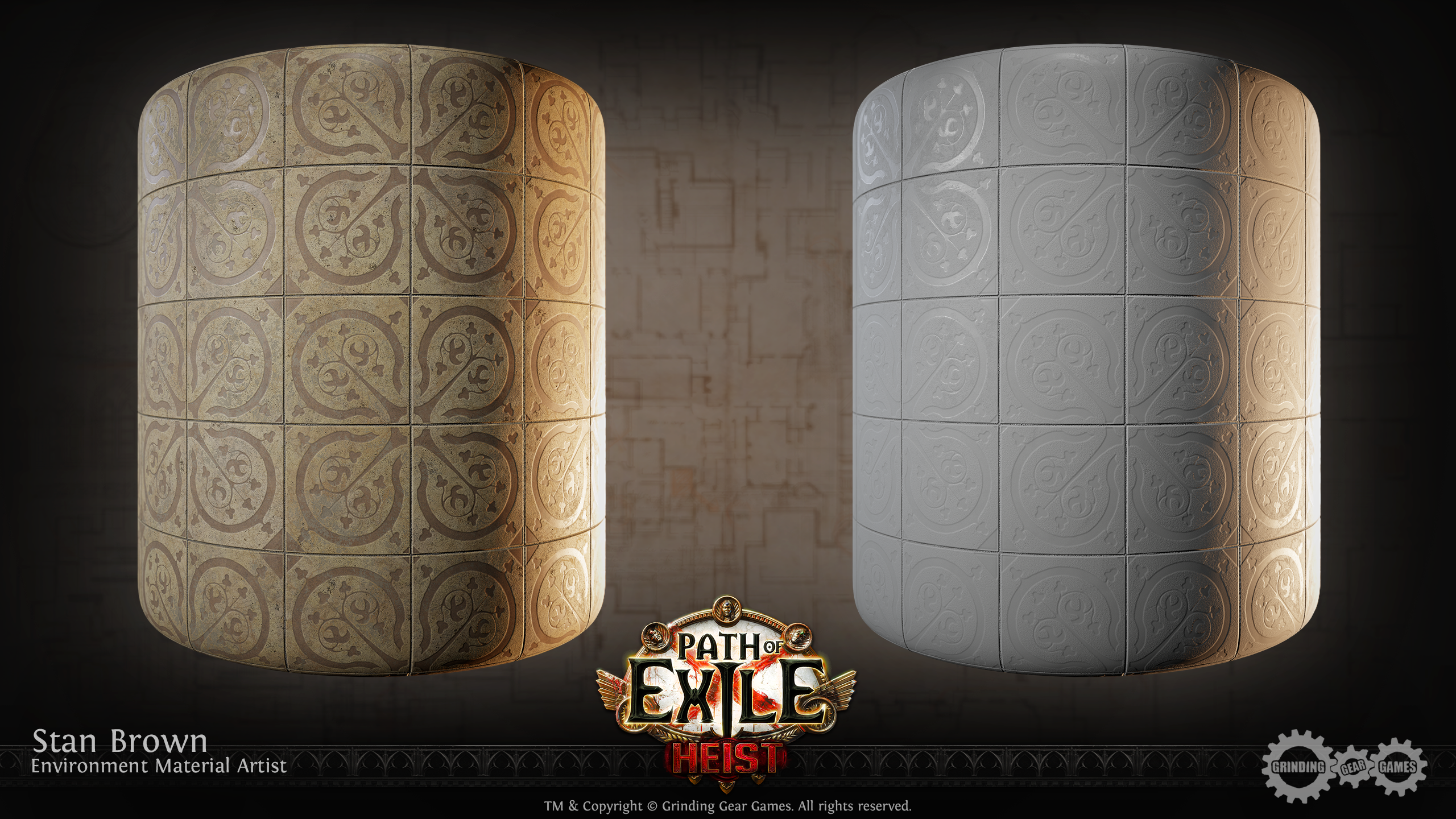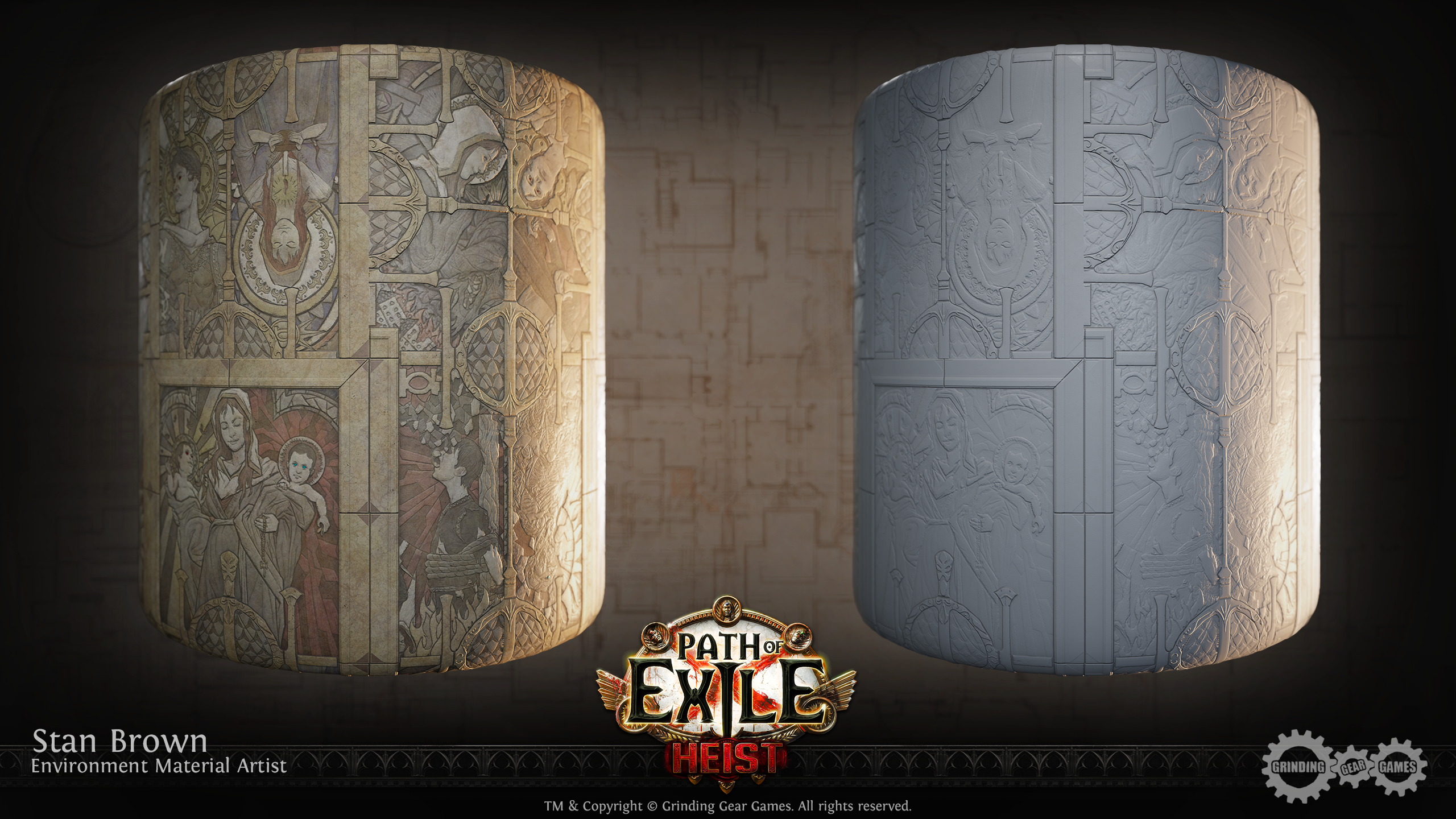 I use mostly Adobe Allegorithmic's Substance Designer to create my materials. This is a node based system for creating PBR (Physically Based Rendering) materials. This means that materials created correctly will react more realistically with light sources than previous methods. It's also cool to be able to add scratches and other details that show up as a light is moved across the surface.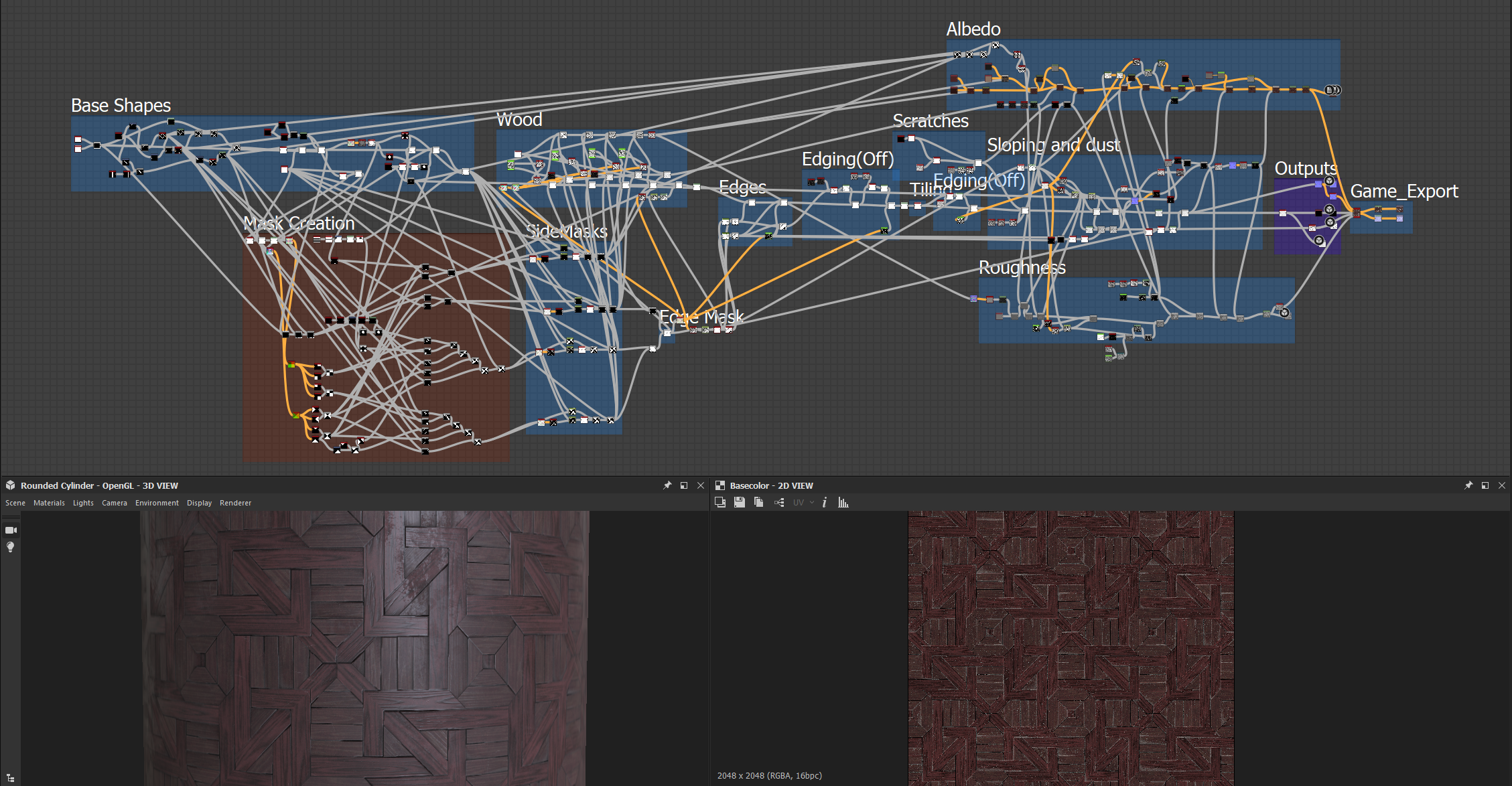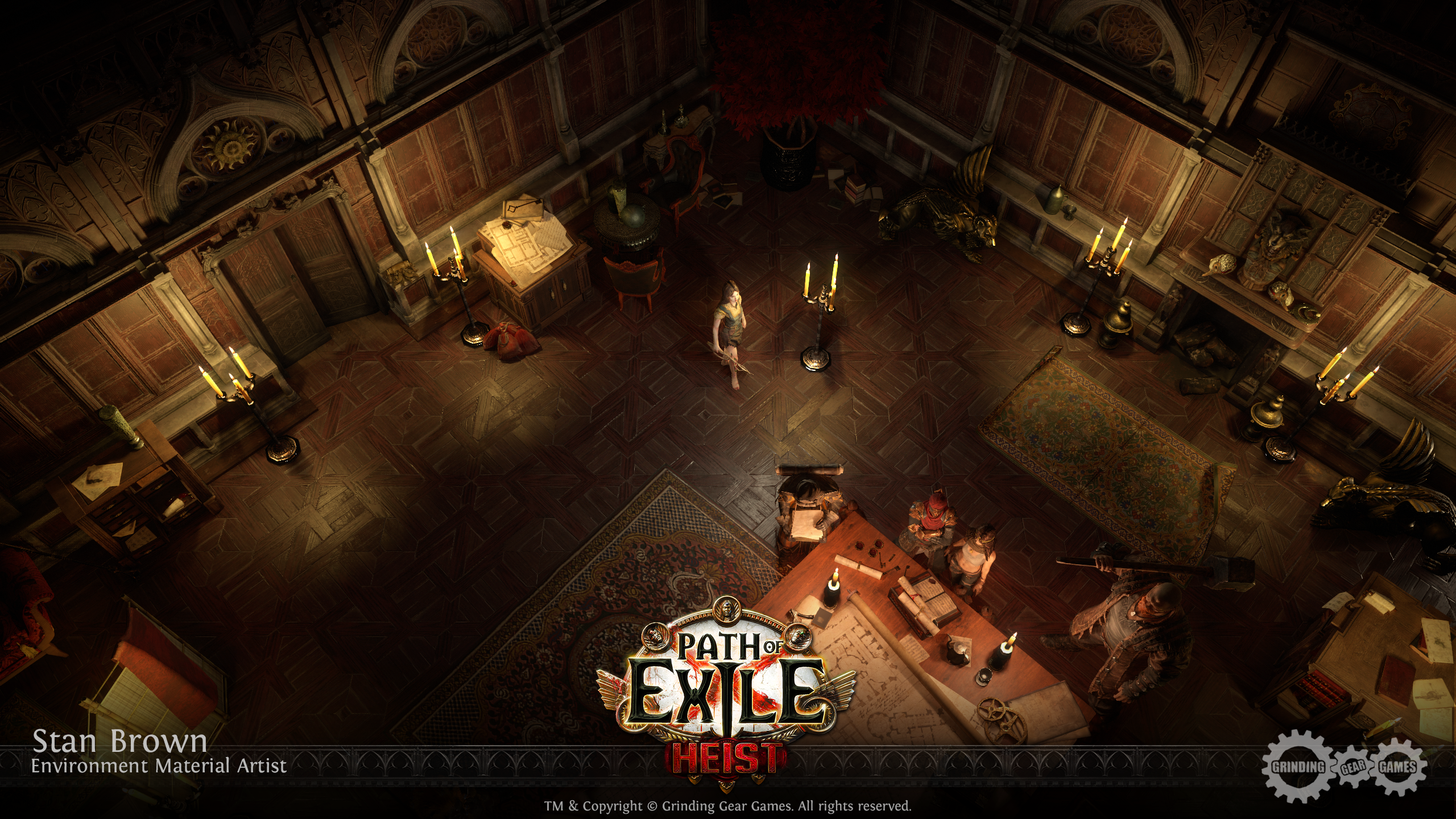 A part I love about material creation and especially for ground materials is to delve into the stories behind them. This means asking questions such as: Did they have the technology to create the floor type I envision? Who lives there? What kind of foot traffic does this area have? What kind of dirt or oil stains could potentially be in this area and why? Is it well kept or abandoned?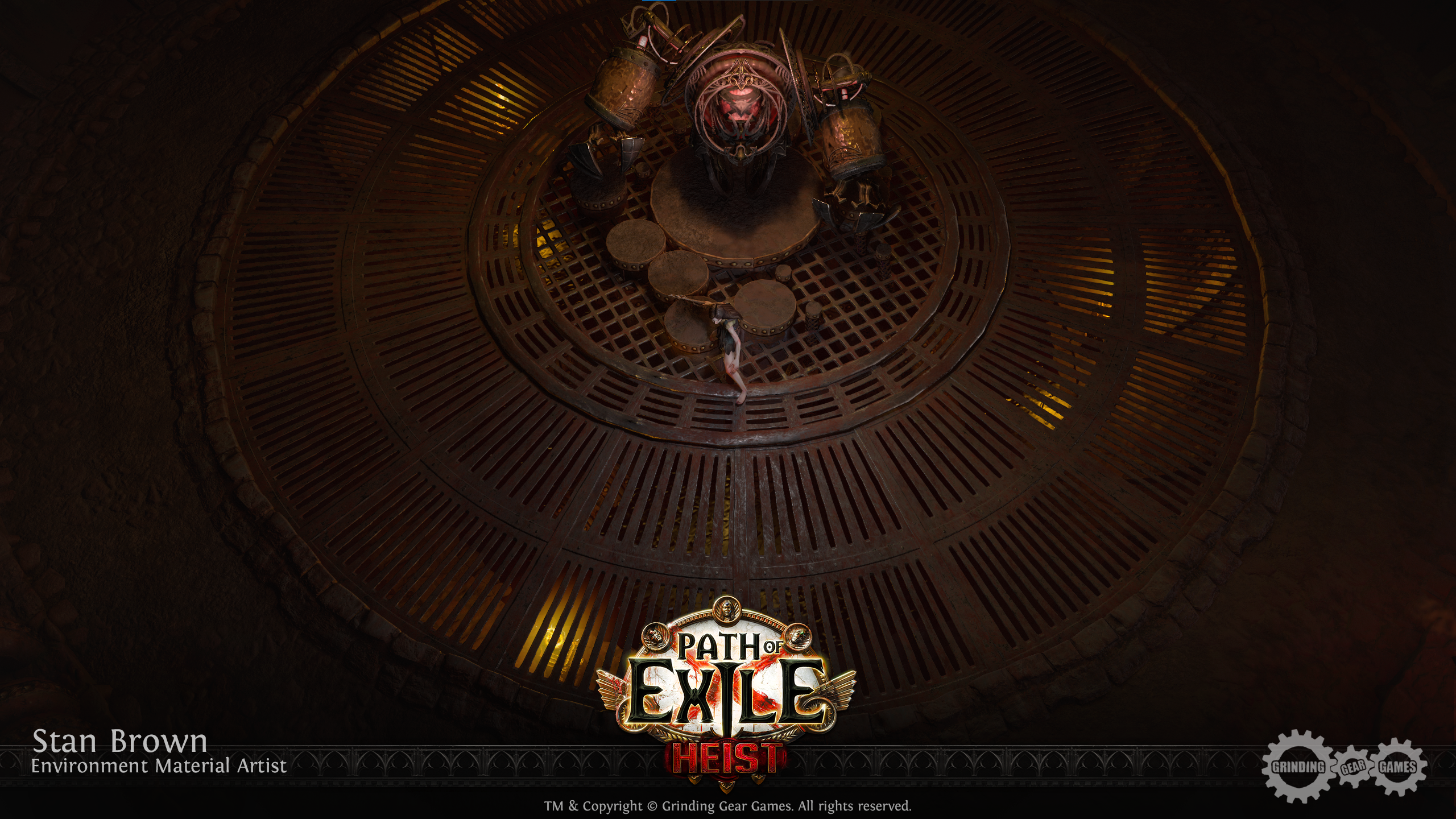 The answers to these questions then help make a believable material that fits the surrounding models, for example like the floor in the Tunnels using the same stones under the dirt as the side walkways.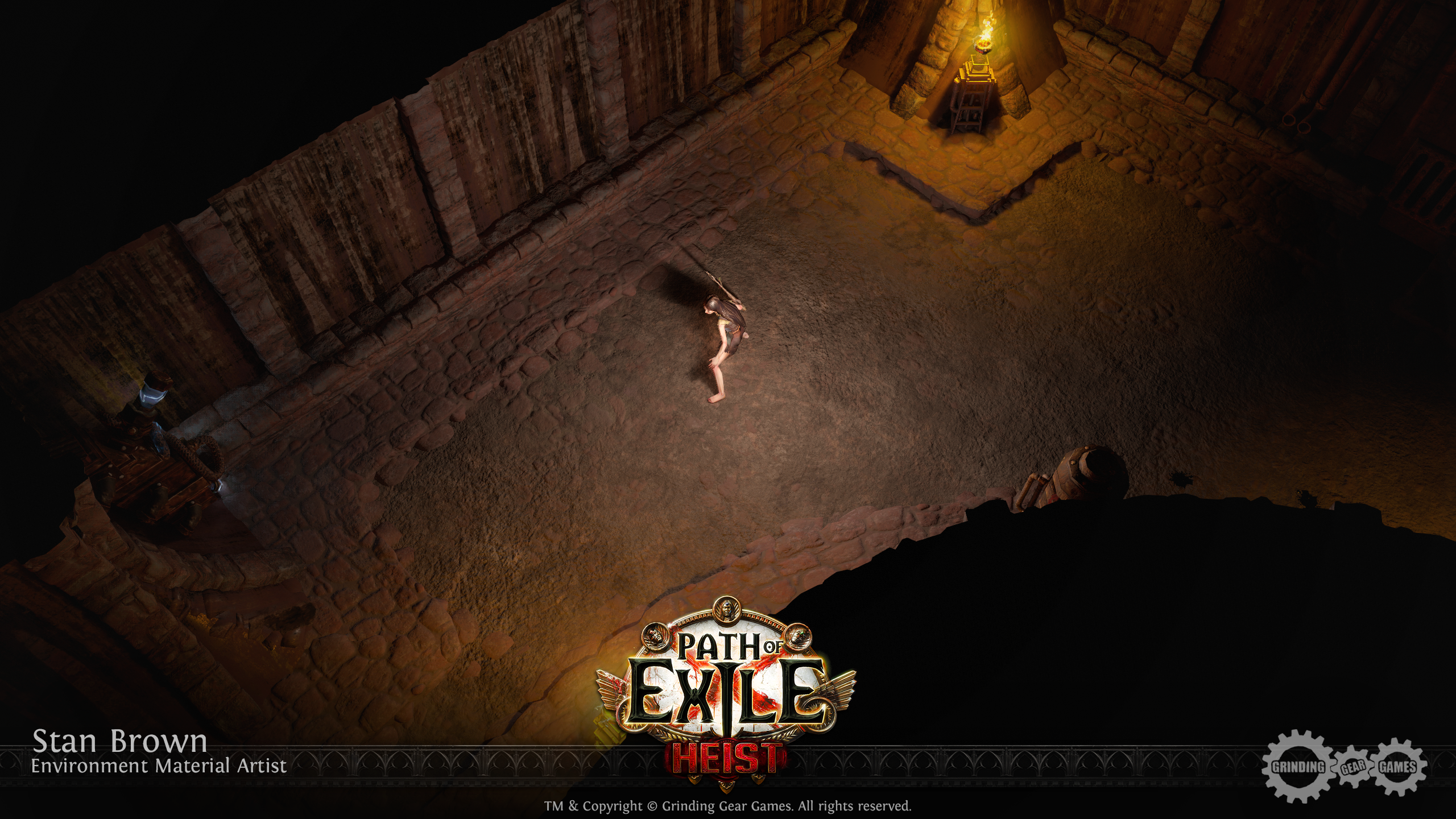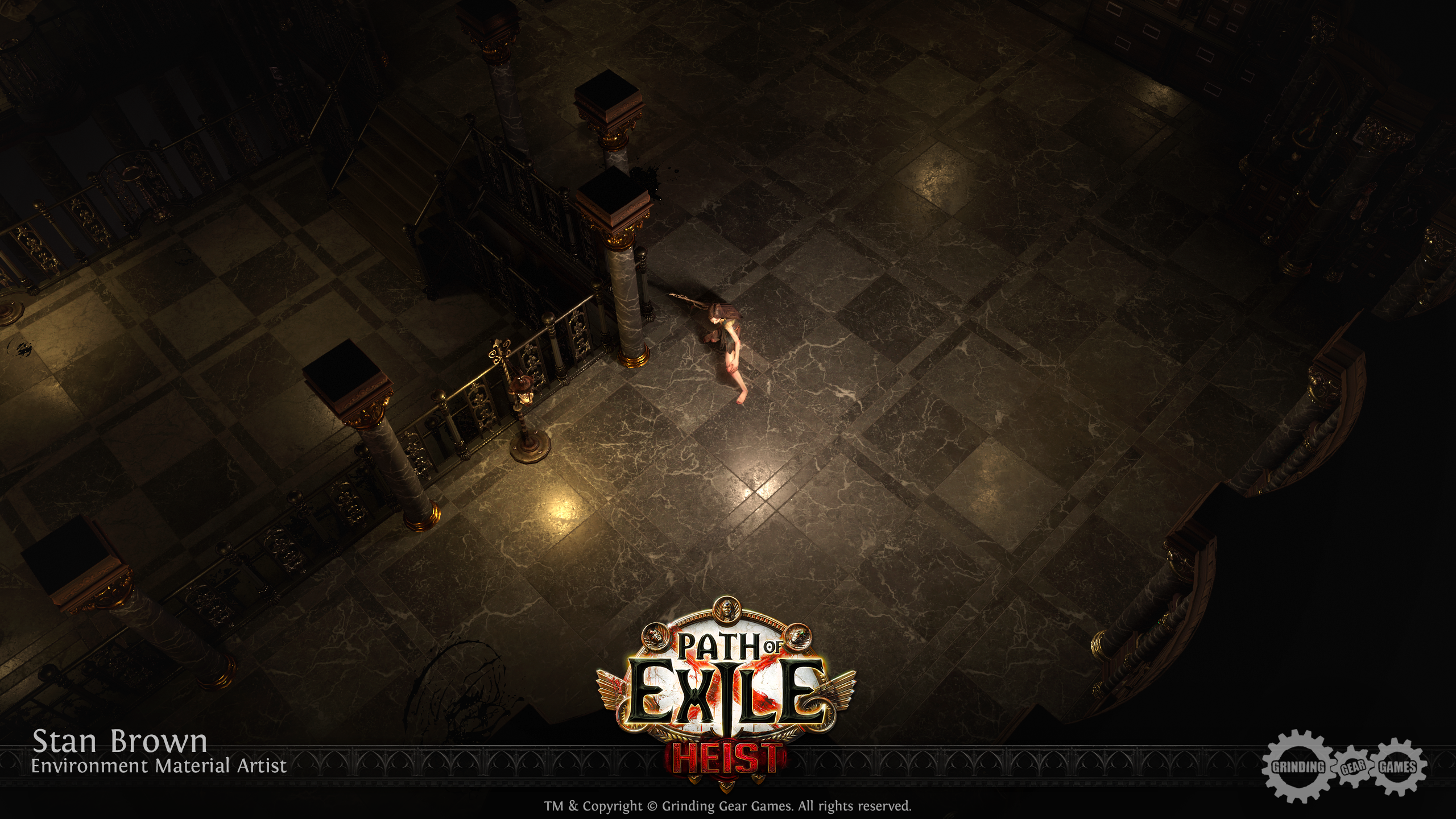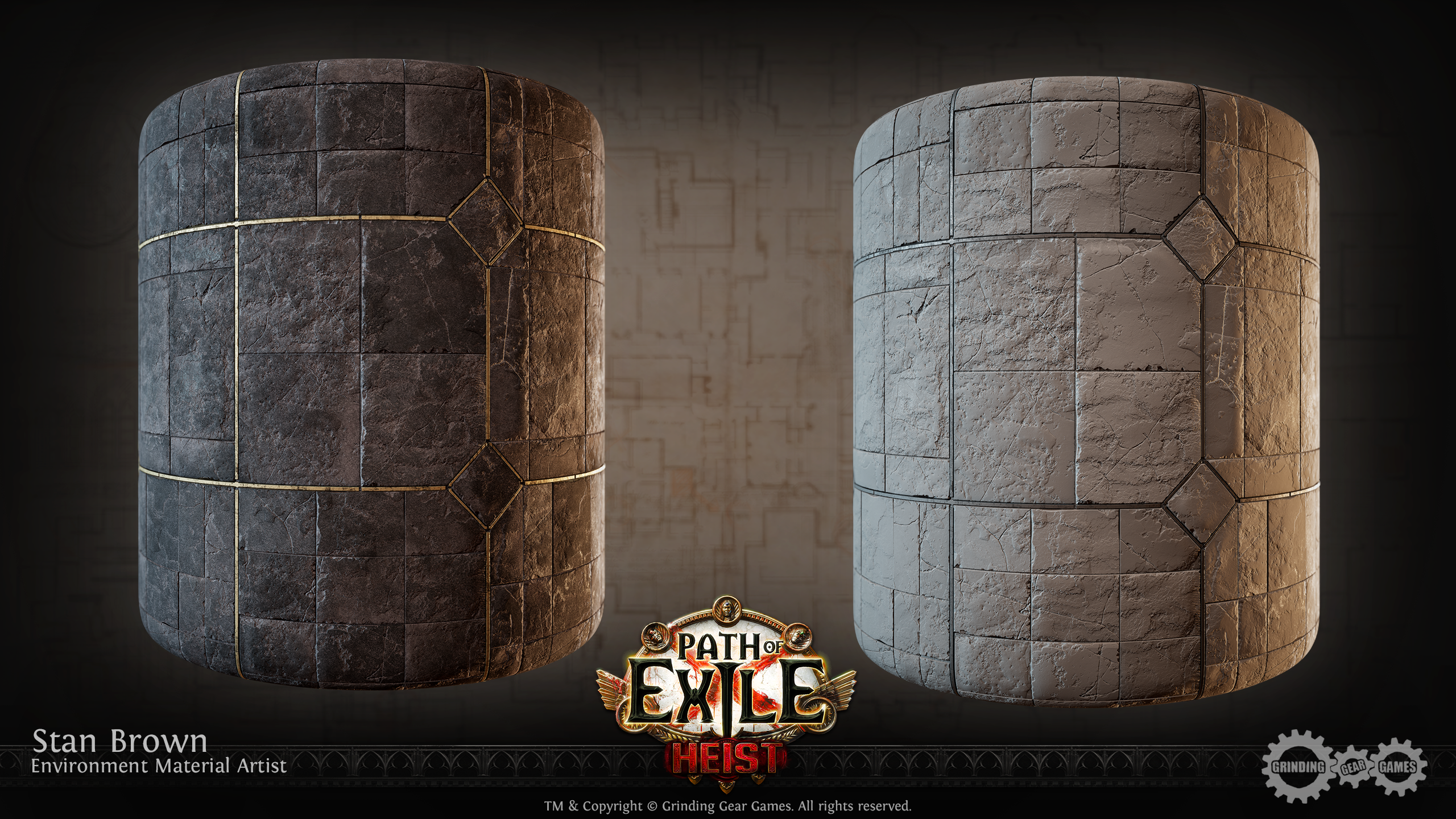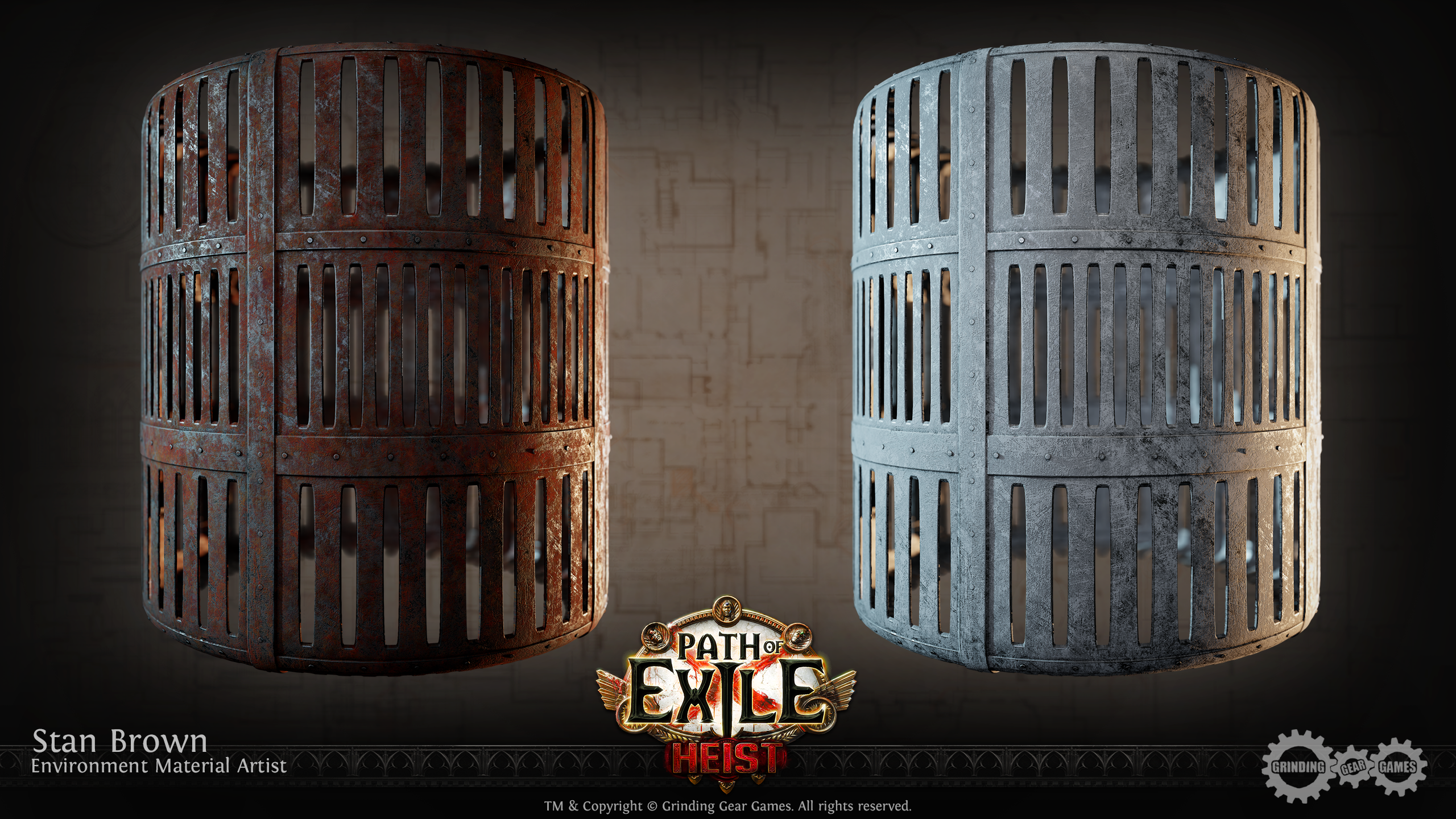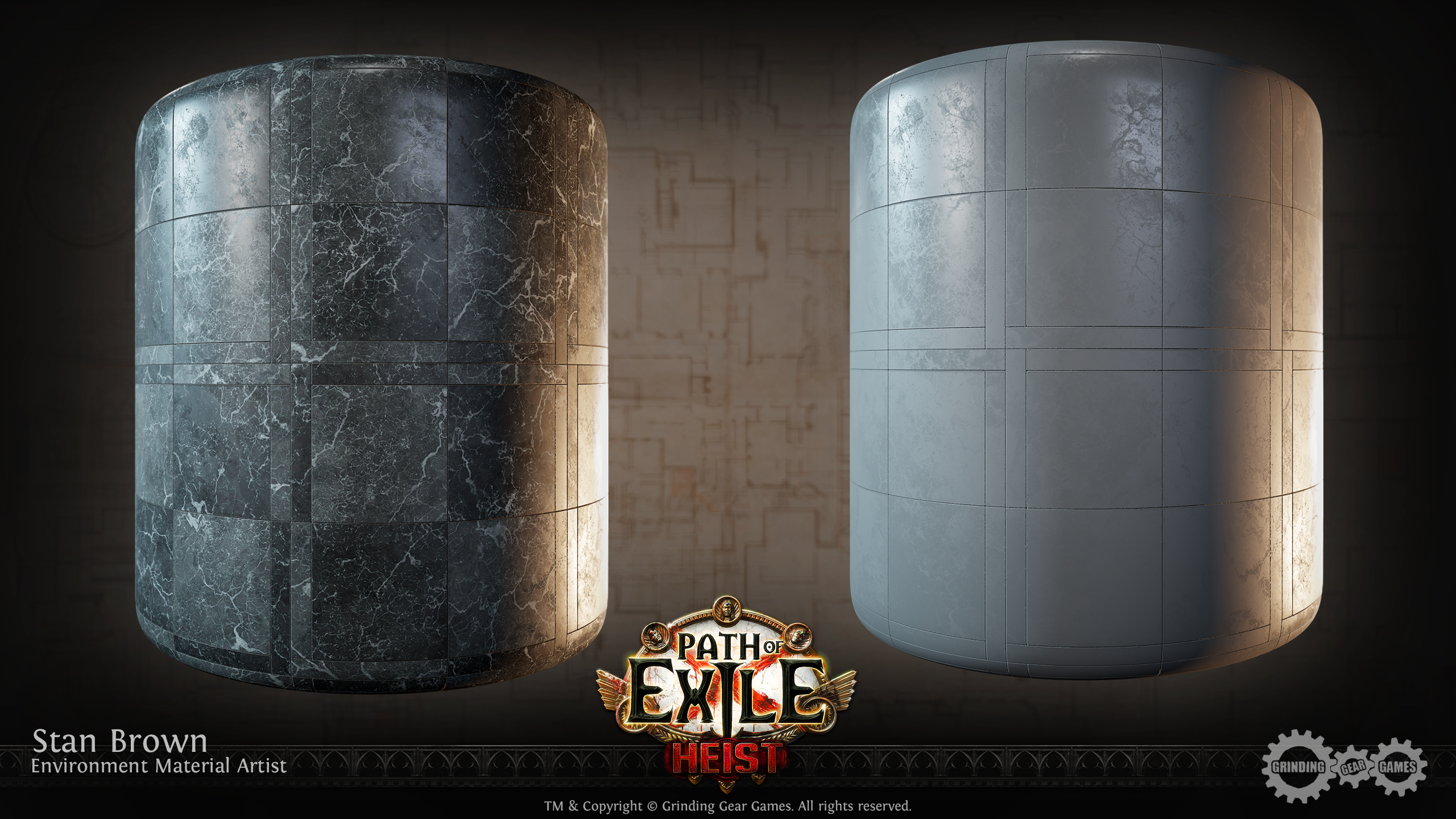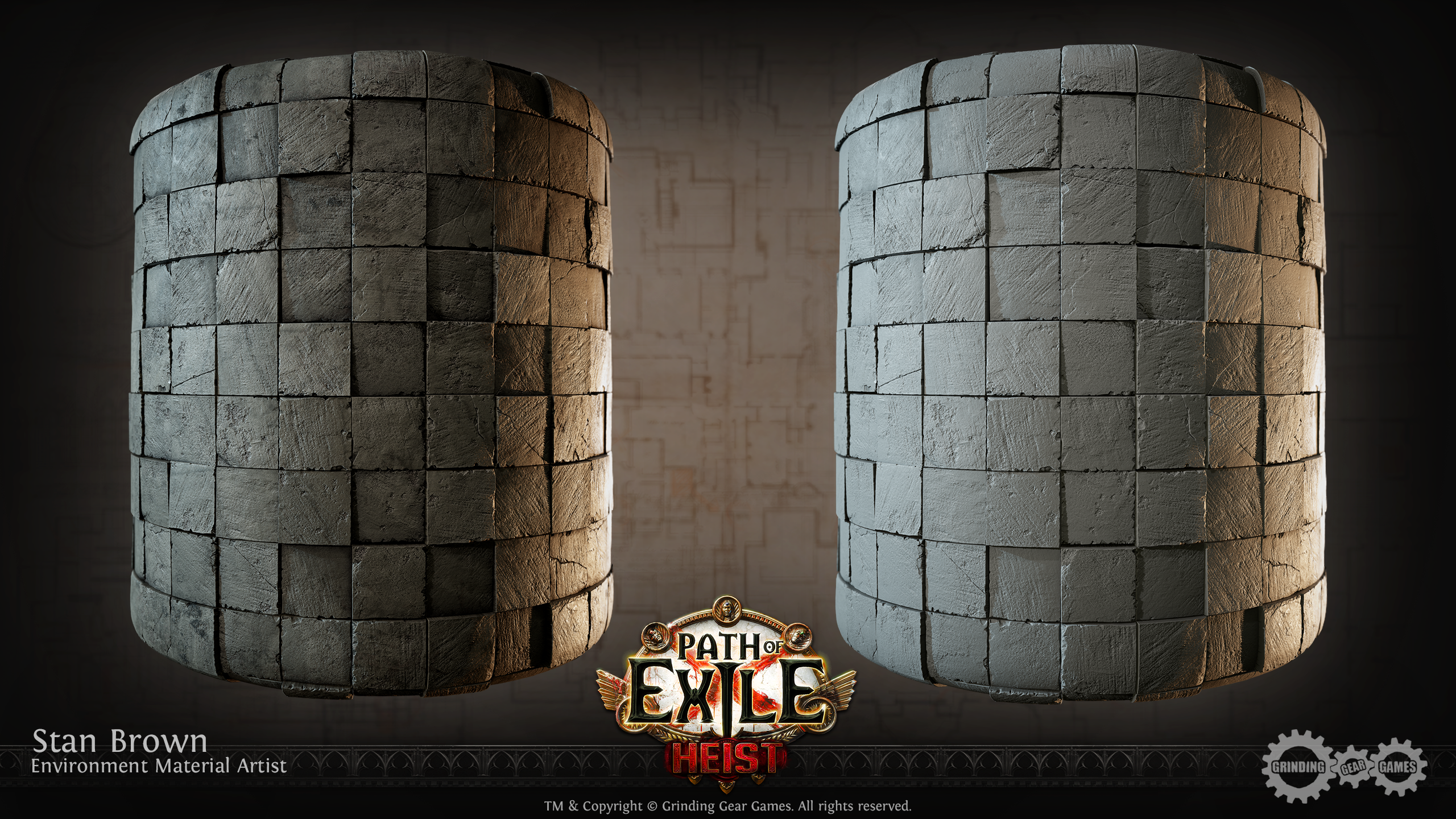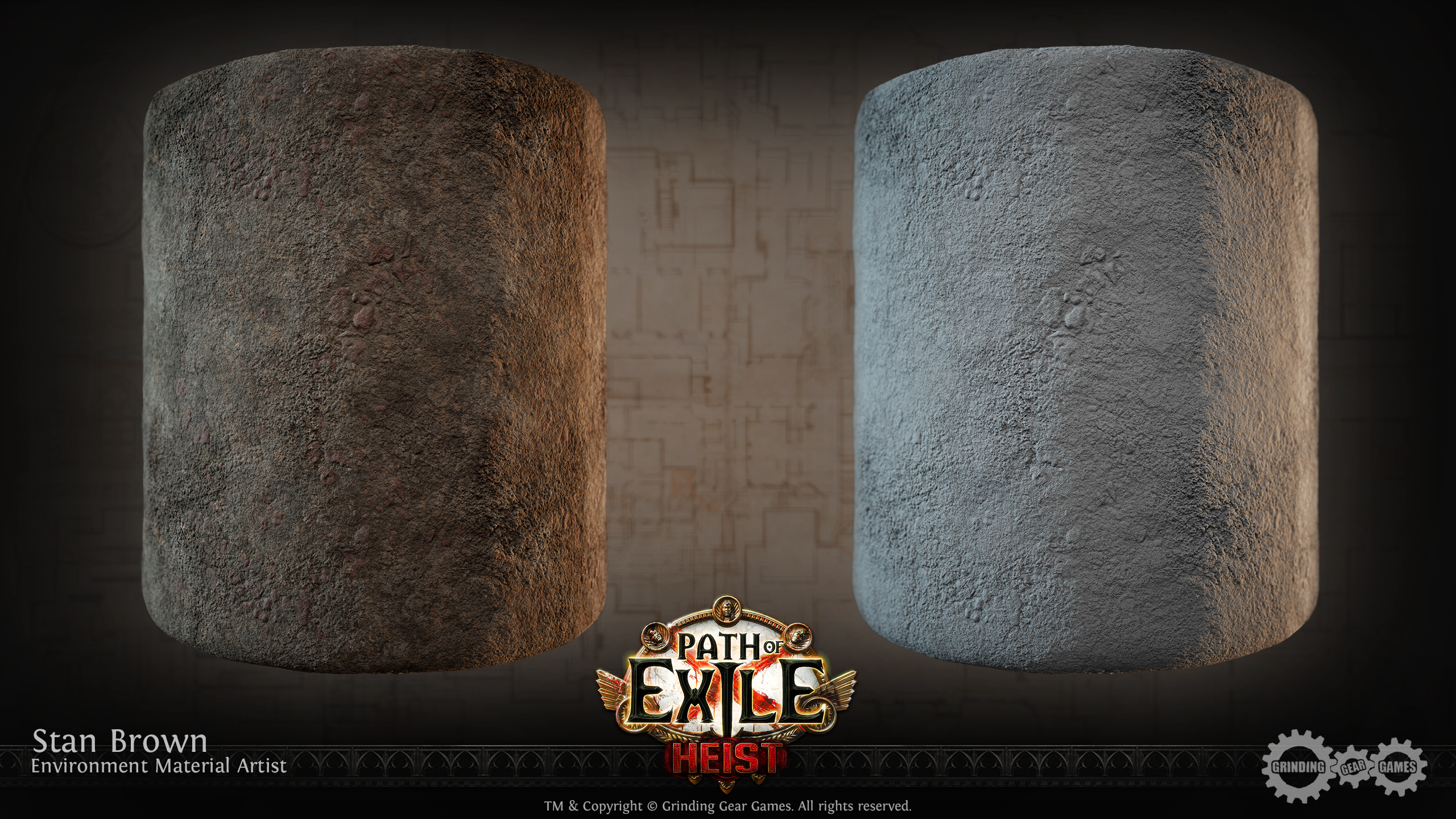 A big thanks goes out to all my colleagues for being such awesome people to work with! Stay safe everyone.
----------------------------------------------------------
If you'd like to check out more works of Stan, have a look at his ArtStation profile
here
.
Report Forum Post