The Dark Magic Armour Set turns your Exile into a mysterious entity whose body is pulsating with bright blue energy. Check it out by watching the video below or click
here
to get yours.
To make this set even more eye-popping, combine it with other Dark Magic microtransactions which have been released earlier this week, such as the
Dark Magic Wings
and
Weapon Effect
. If you're looking for a matching Character Effect, try out the
Sin Character Effect
. Have a look at the full ensemble below: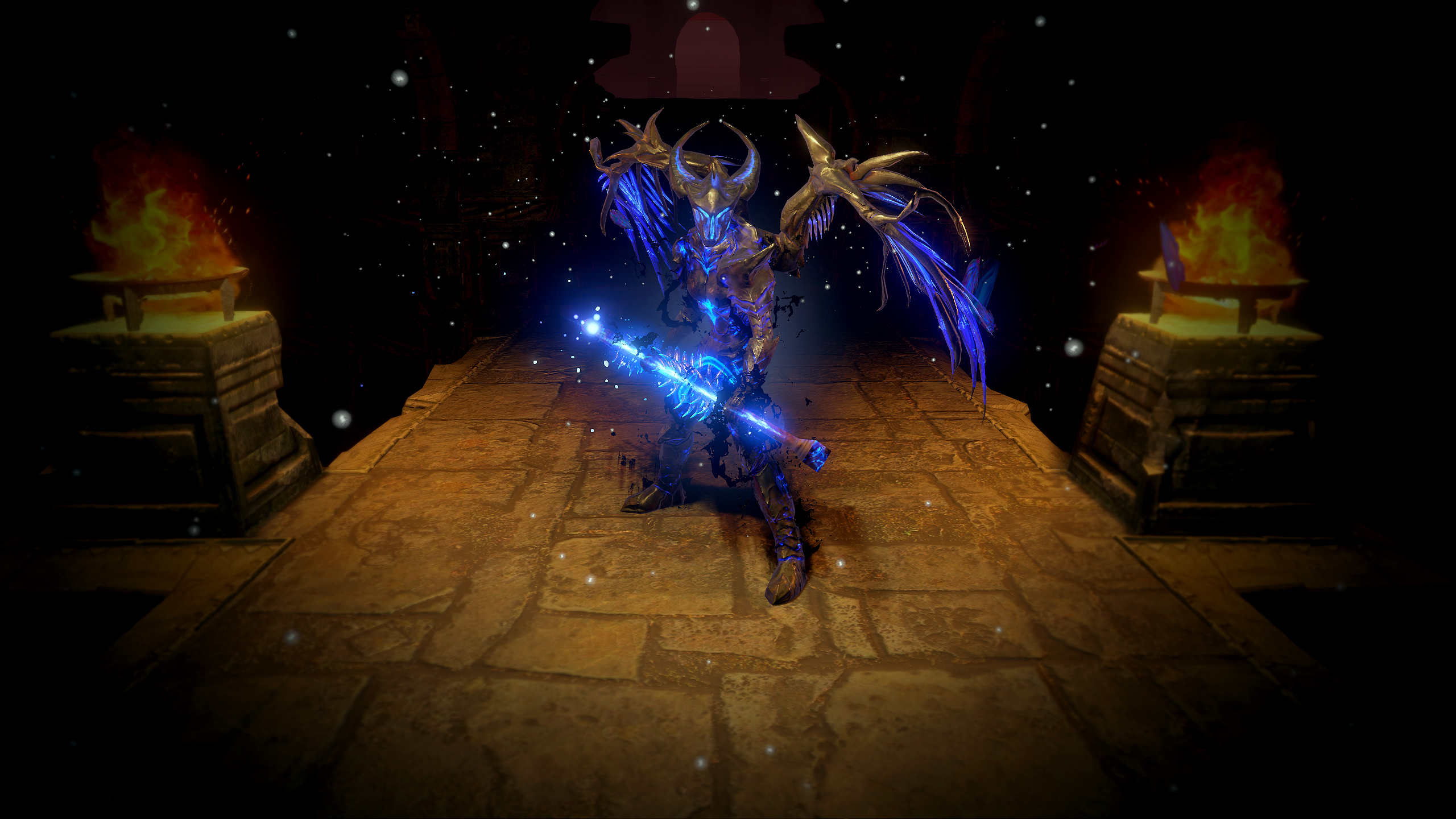 This weekend we're discounting most types of Stash Tab, including the Delve Tab, Unique Collection Tab, Fragment Tab, Map Tab, Premium Stash Tab Bundles, Premium Quad Stash Tab, Essence Tab, Divination Tab, Currency Tab and Guild Stash Tabs (PC only)! As we mentioned earlier this week, the new Delirium, Blight and Metamorph Stash Tabs will be available at a discounted price in three weeks. In the meantime, check out the full selection of stash tabs on sale
here
.
The sale runs all weekend and ends at Jun 30, 2020 12:00 AM (EDT) (this is displayed in your local time).
Thank you so much for your support!
Report Forum Post