Yesterday we showed off some of the
ExileCon merchandise
available for purchase at the convention. Today we'd like to show you a few of the gifts that we have prepared for all attendees of our convention. You'll find these as well as some event information and maybe another small surprise in your Swag Bag.
Upon
registering
at ExileCon, each attendee will receive a swag bag that includes a T-shirt with ExileCon logo (you'll be able to select the size), a Cloth Map of Wraeclast and an exclusive in-game
Devourer Portal Effect
. Look closely in your swag bag though, who knows what else you'll find in there!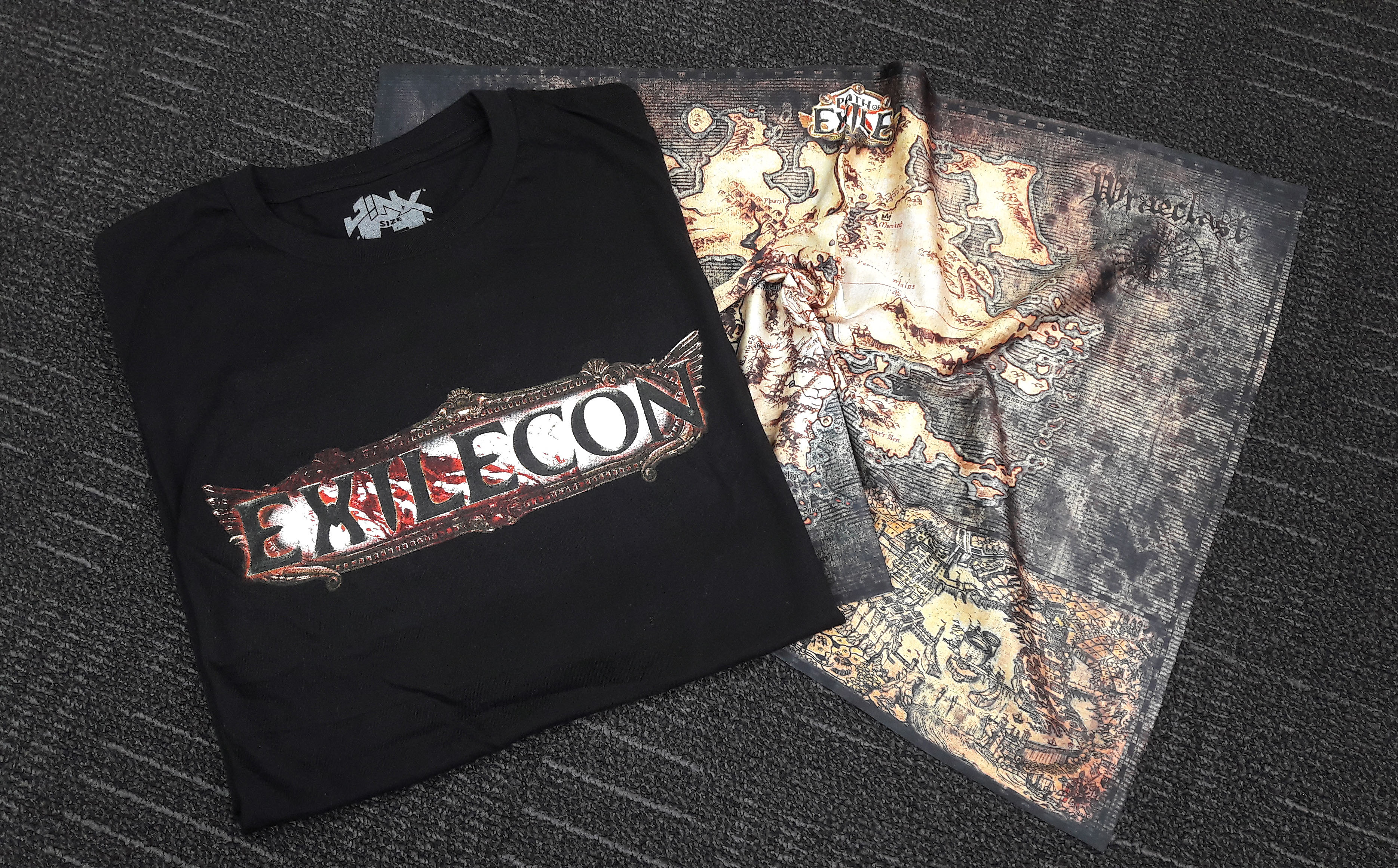 We've received many questions from our community about the cosmetic effects for
ExileCon Livestream
viewers. While the Devourer Portal will remain exclusive to ExileCon attendees, we've arranged to have Twitch Drops enabled with some very cool free microtransactions including complete armour sets! We'll tell you the details in the coming days. Stay tuned.
Report Forum Post