-----========== OUTDATED: Don't use! ==========------
-----========== OUTDATED: Don't use! ==========------
-----========== OUTDATED: Don't use! ==========------
if you really want to remove lags from CPU limiting, then
do disable Hyperthreading of your CPU
in BIOS:
you can read more in this reddit thread:
http://www.reddit.com/r/pathofexile/comments/2kdk7a/psa_disabling_hyperthreading_causes_a_massive/
I did so on a i3 with 3,07 GHz Dualcore (+2 logical cores via HT) and had good results. I overclocked my CPU 10% to 3,3GHz and do not experience FPS drops like I did before. (I use a Nvidia GTX 750 card)
---
[Mod edit: Warning to all users, the steps outlined in this thread have the potential to break your game and/or operating system, Grinding Gear Games and Sarkoth take no responsibility for any damage you cause to your game and/or system]
HOW TO: OPTIMIZE Windows for smooth graphics and loading times - Guide, step by step

Hi folks!
Are you tired of loading times? Are you tired of poor graphics performance? Maybe died to not being able to react in time because of a lag? Those times are gone!
After not being satisfied with the performance of my HP DV6-6109sg Laptop running the game, I came up with a way to pretty much rectify that problem:
It involves installing a sophisticated "Caching Software" on your computer together with a RAM disk software (both freeware and freely to use for personal usage).
DISCLAIMER:
If you do not agree or are uncomfortable with installing such pieces of software (of which one is in beta status) on your computer; don't do it. Everybody else will see that the results are palpable (which is why I do not include benchmarks of any kind).
>> SCROLL RIGHT for the whole of all pictures to see if you cannot see them entirely. Find the scroll bar at the end of this post <<
So, let's start:
Locate "
FancyCache
" via Search Engine in the web (or click on the link to the left)
You may have to issue Administrator rights via UAC, so be prepared for the UAC Window popping up several times.
Download the "FancyCache" Software.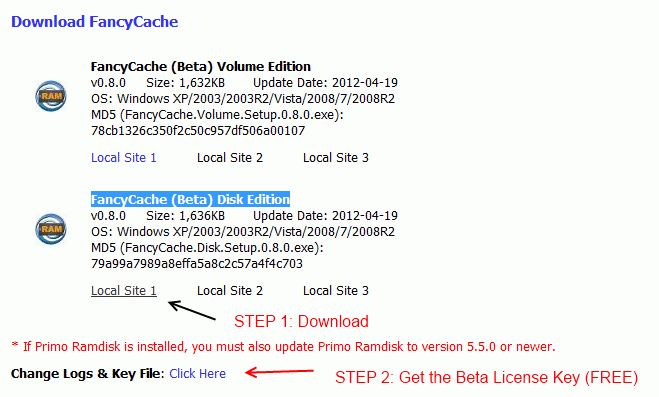 Get yourself the proper license key for the beta trial.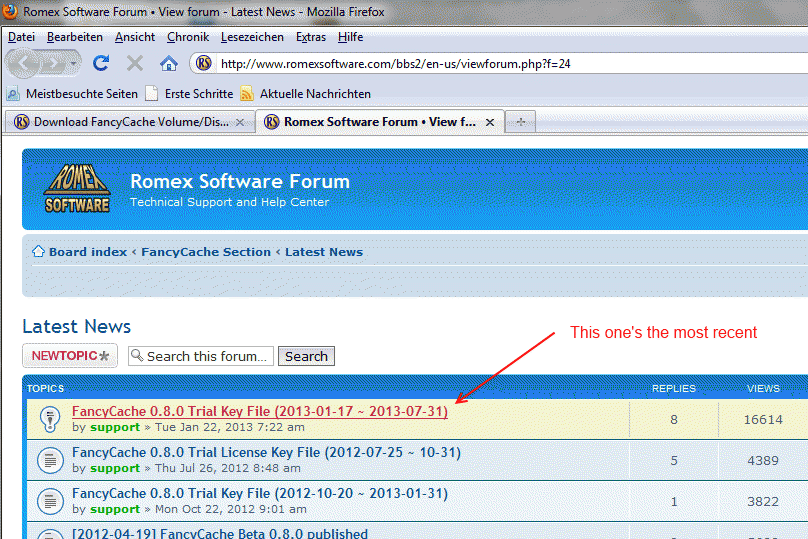 After that, fire up your "FancyCache for Disk (Beta)" program.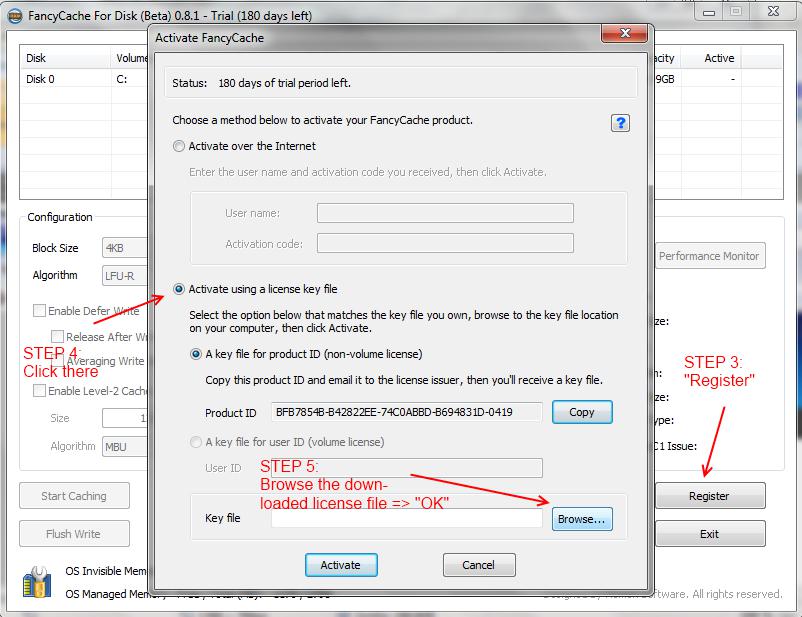 Now, you'll have to restart the program for the keyfile to load properly (maybe you have to reboot your machine too if you get the "Trial expired" error on start.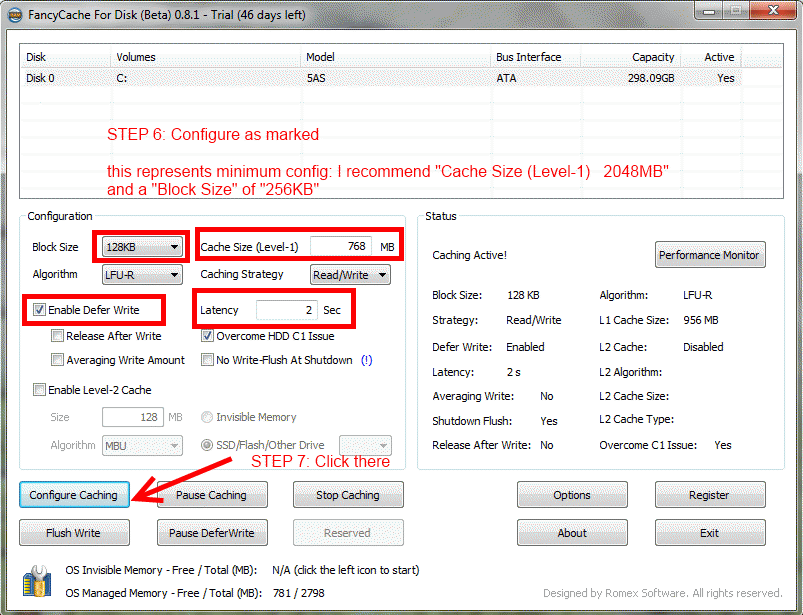 OK, so we got the first part of FancyCache configuration. Now, we want to add a second level cache (L2) to it. For that, we need a drive first, which can serve as a L2 Cache drive. What better than our machines fast DDR RAM? So, we're going to set up a RAM Disk. Fortunately there is a good one availabe for free.
Look up "Dataram Ramdisk" on the web. Or
let me do it for you
;-)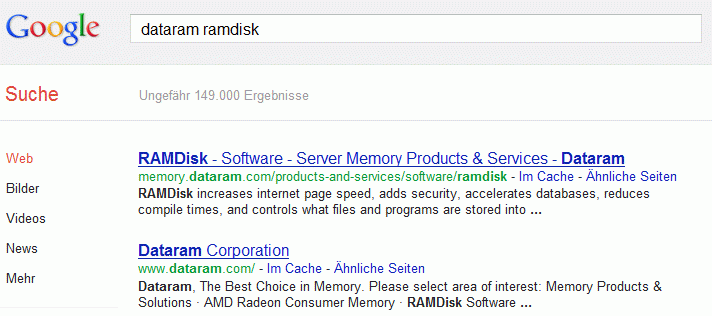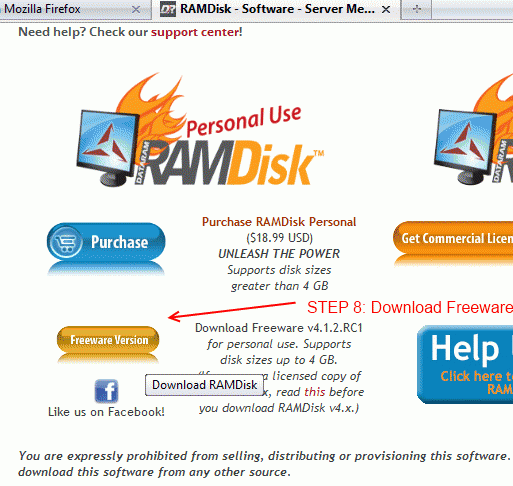 Install the RamDisk Software and open the "RamDisk Configuration Utility".
We are going to set up a drive (preferably "R:") to serve as 128MB L2 Cache for FancyCache.
Set it up like this: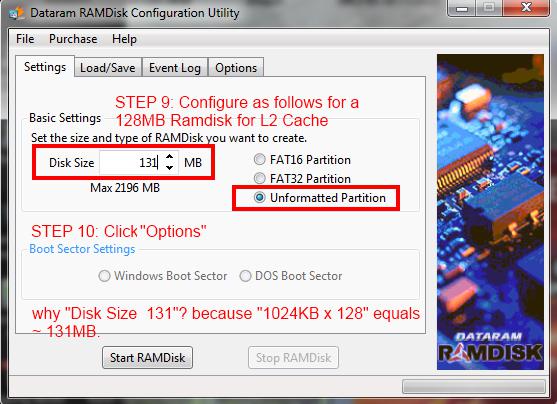 Unformatted because we're going to format it manually to NTFS. 160MB instead of flat 128MB because 1024KB x 128 equals roughly 131MB and Microsoft Windows takes up a portion of a newly created drive.
Thus, the
Ramdrive needs to be big enough: to be sure assign 160MB to your RAM Disk!
Feel free to assign more space to the RAM Disk (256MB for example).
Set up a filepath for the RAMDisk Image to be stored on your HDD/SSD to be restored at each reboot/startup of your PC. Use the "Load/Save" tab to do it. This is optional.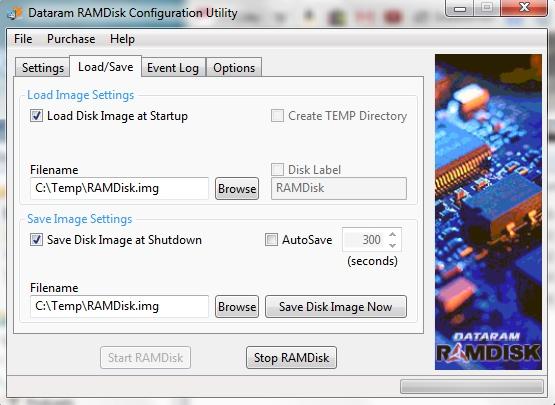 After that, please continue as shown: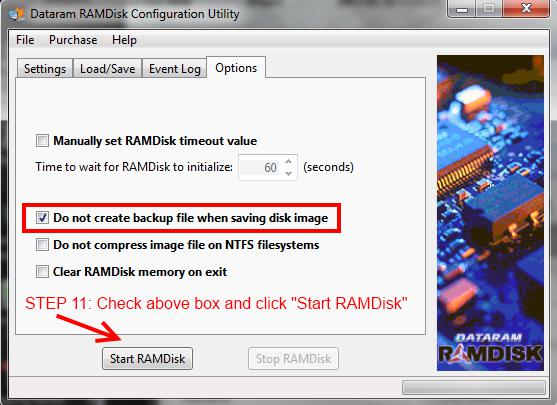 - Once you have set what you see in the above pic go back to the Settings tab and hit Start RAMDisk
- Wait while it loads the driver.
- Then you need to mount the drive and format it.
- Start -> Control Panel -> System and Security -> Administrative Tools -> Computer Management -> Disk Management
- Here you should now be greeted with a prompt that you have a new drive.
- Mount the drive and quick format it NTFS, give the name RamDrive and assign letter R.
- Once the drive is formatted navigate to My Computer, you should now see the RamDrive.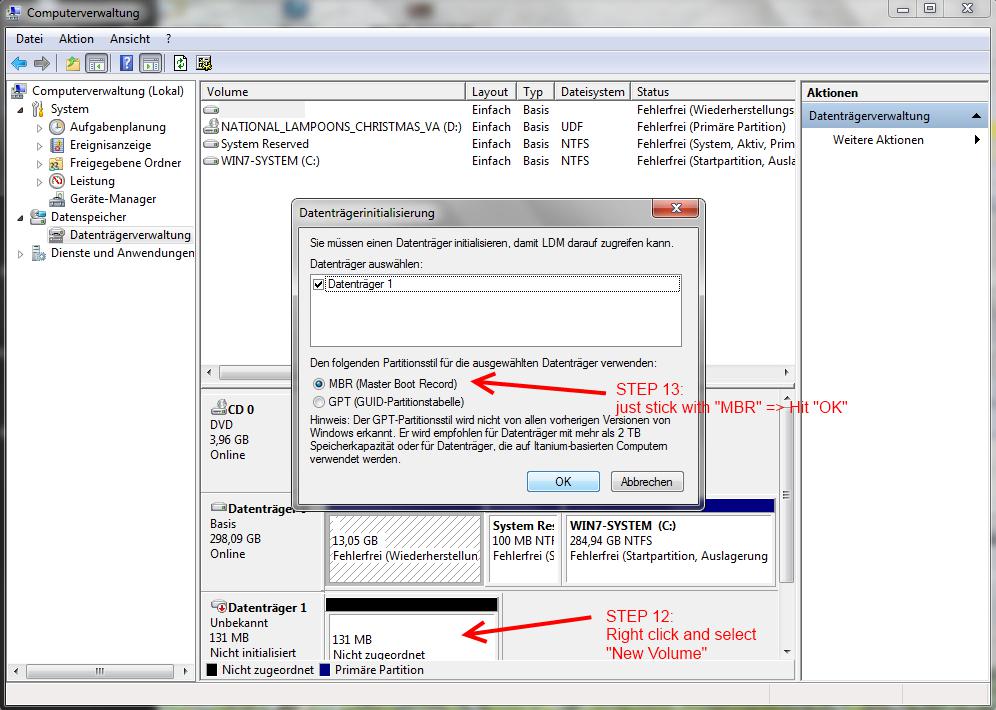 Give your new drive a name (like "RAMDisk") and assign a drive letter ("R:" for example or any other to avoid conflict with external Harddrives or USB Sticks you want to attach).
Finally, start FancyCache again and configure it as follows.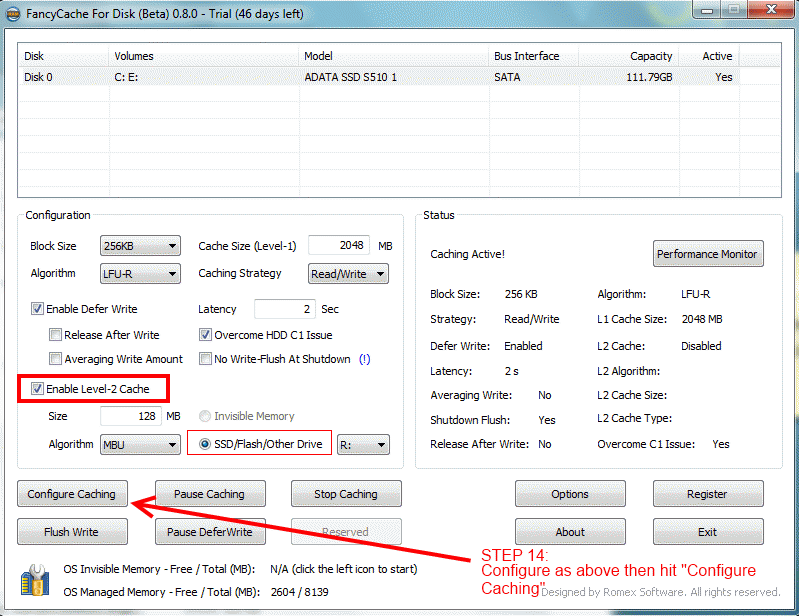 With that confirmed by your click on "Configure Caching" and RESTARTing YOUR COMPUTER you got your performance increased big time.
Note:
Now shutdown should take a little longer than normal, this is due to the image of data on the RamDisk being written to the SSD/HDD drive (if you set up "Load/Save" as described above). On boot the machine should also take a few seconds longer than normal, this is due to the Ramdisk being formatted then the image that was saved previously to the SSD/HDD is mounted on the RamDisk.
Feedback appreciated.
Update 13/6/21: Added Load/Save screenie & procedure, just in case.
Update 13/6/22: Removed OC suggestion, because it's not even necessary.
Update 13/6/22: Added info on how to format the Ramdisk in Windows Disk Management.
Update 13/6/25: Ramdrive needs to be bigger than 131MB because Windows takes its portion of it.