In continuation of the series of interviews with our developers, we took a moment to talk with QingYi, one of our concept artists. Throughout his time with us, QingYi has created a lot of key concepts for Path of Exile, from the Shaper and Innocence, to Sister Cassia and the Vox Twins from the Heist expansion. In this interview, QingYi tells us about his background and work at Grinding Gear Games as well as shares some pieces of his awesome artwork.
Hi QingYi, thanks for participating in the interview! Please tell us a little about yourself and what you do at Grinding Gear Games?
I'm an art geek who designs something crazy like monsters, MTX, NPC, environments and graphics as a daily routine. But after work, I do nothing crazy even adopt some grandpa's hobbies like bonsai and carpenting.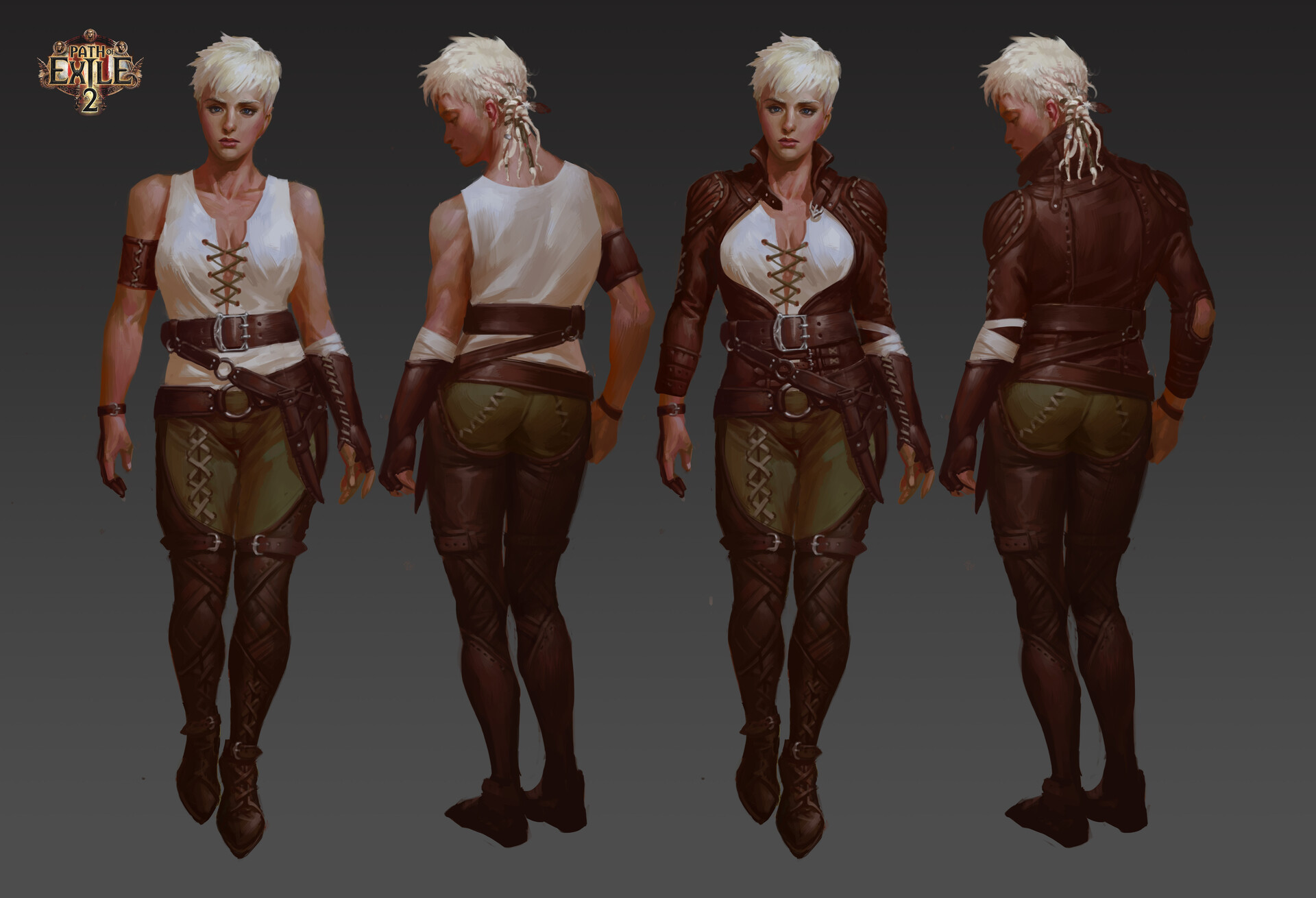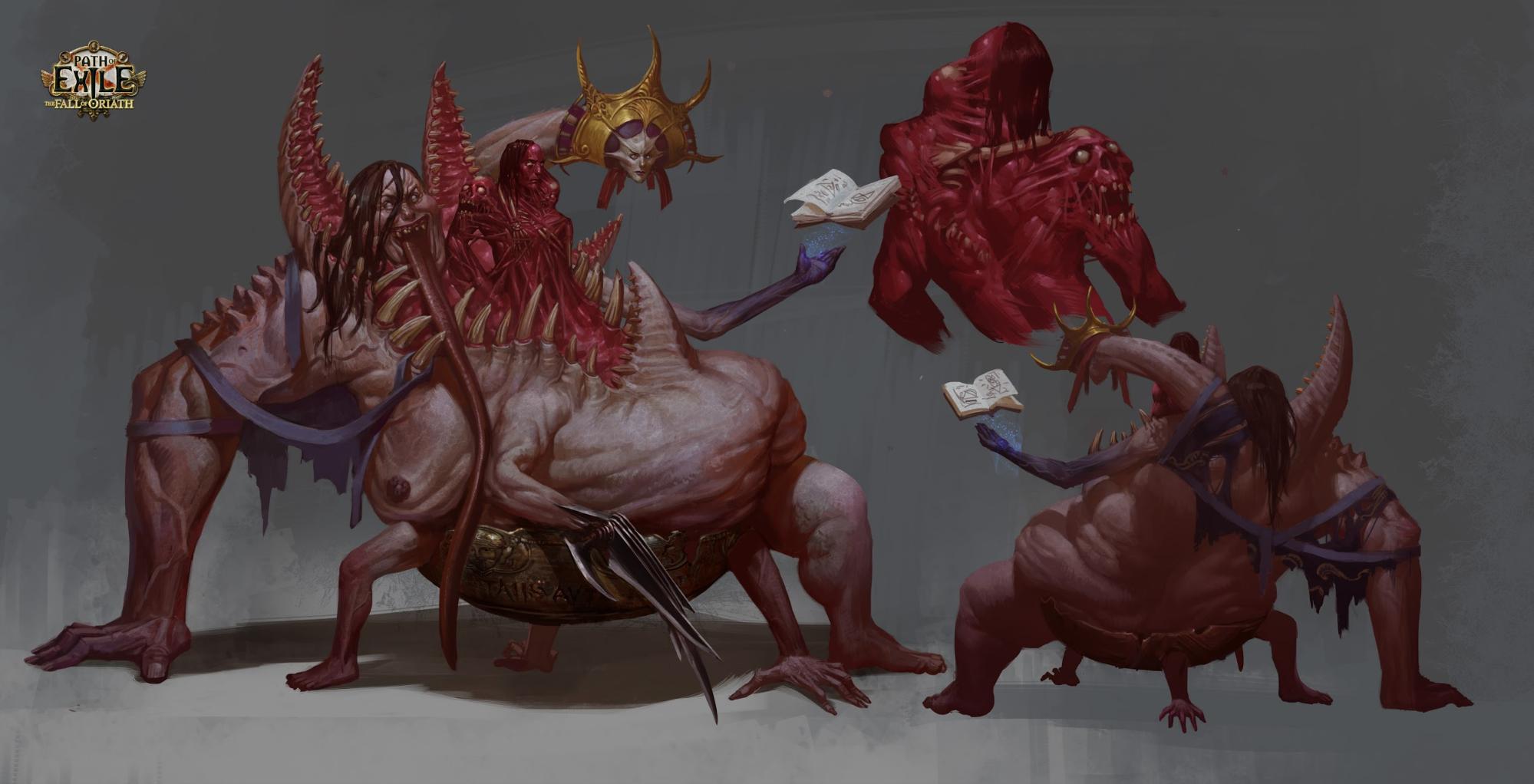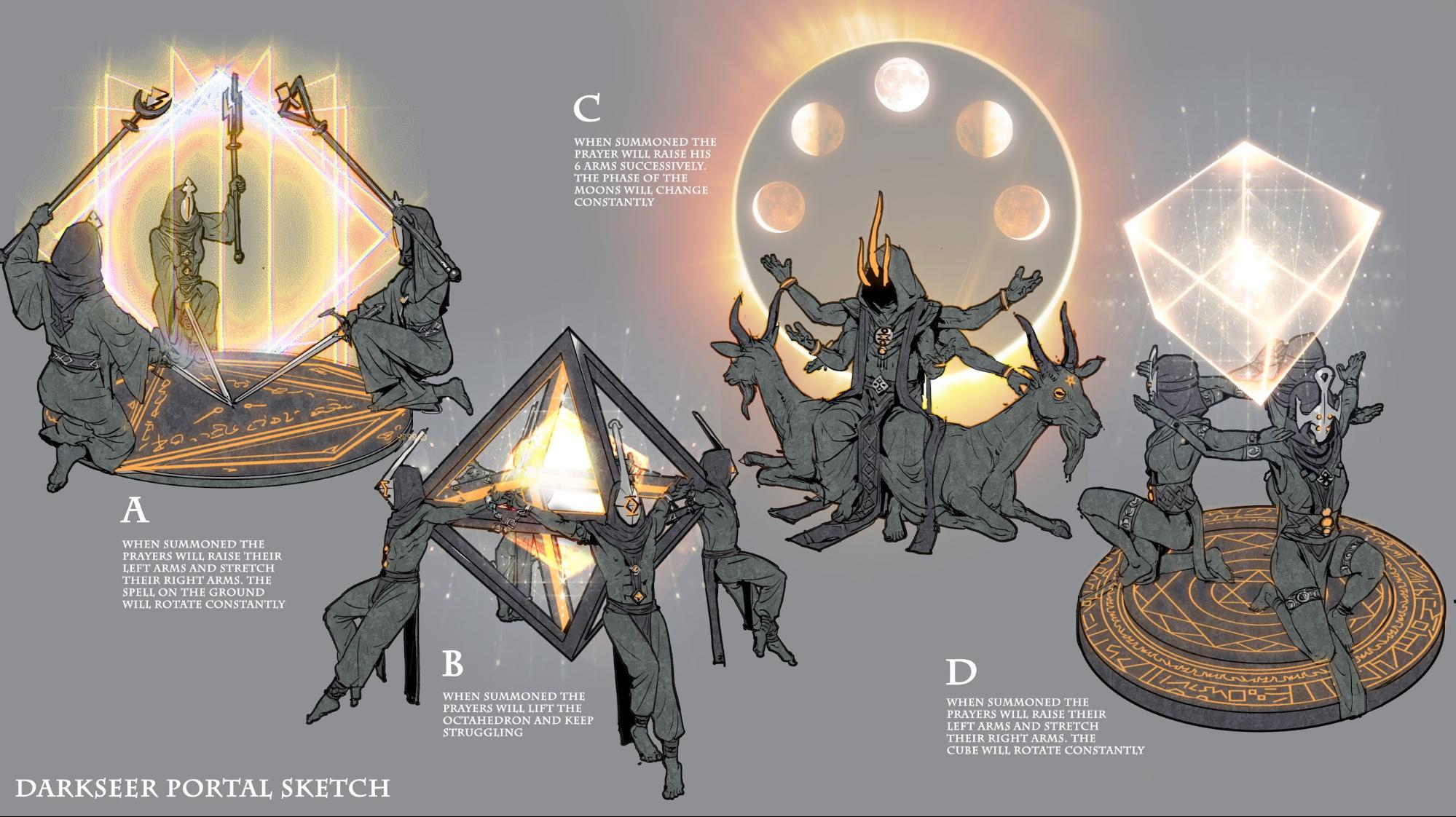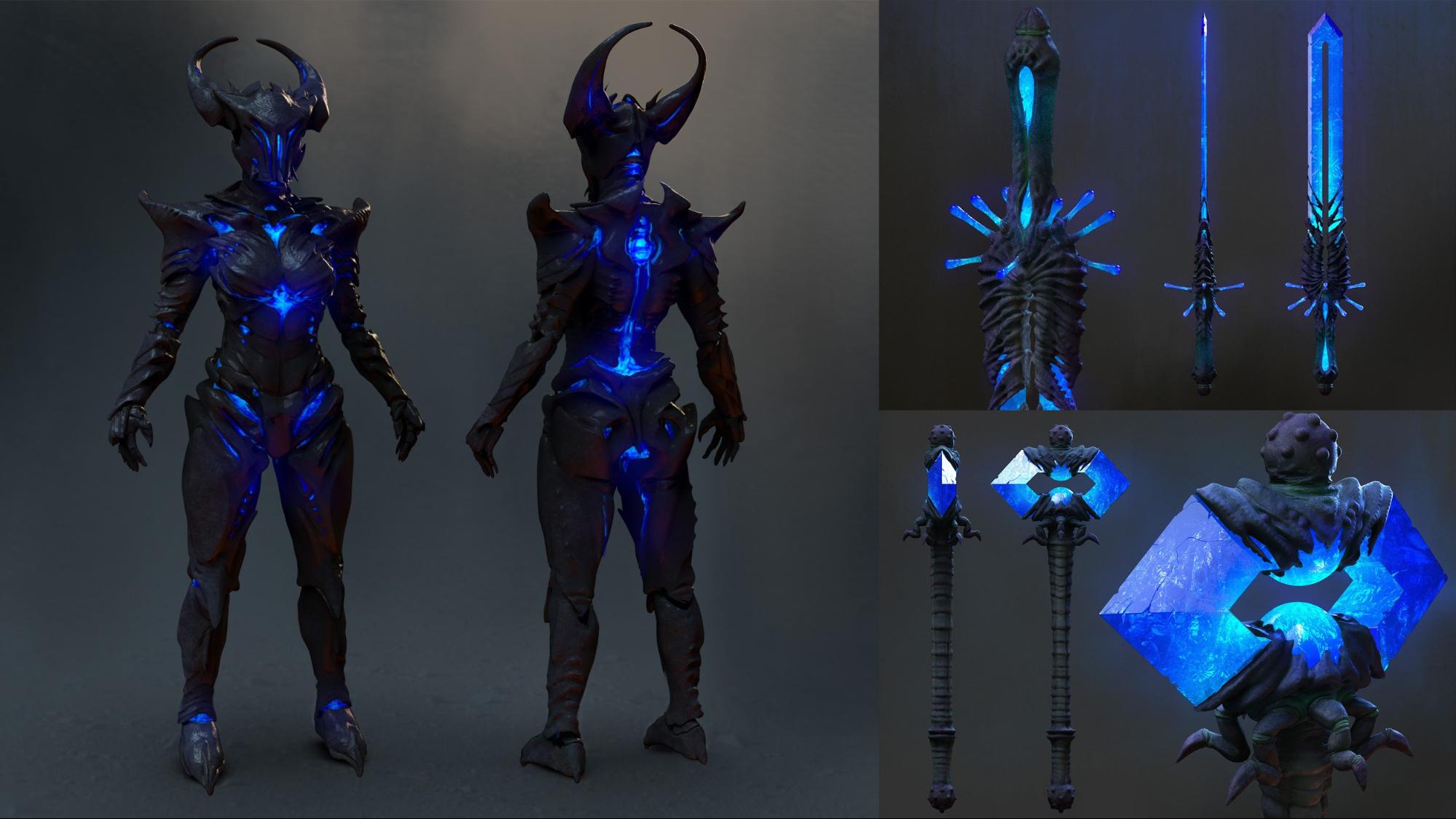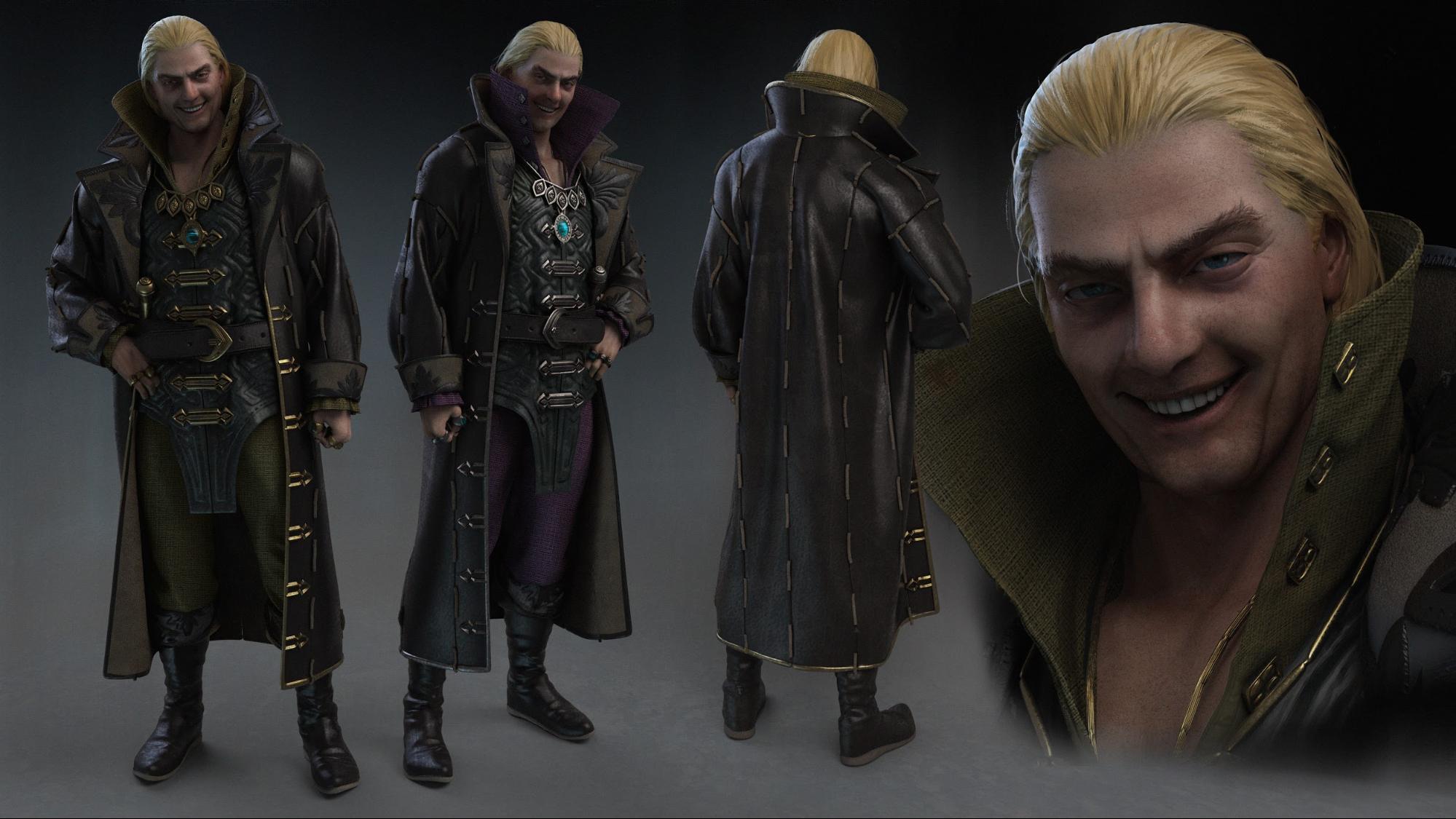 How did you get started as a concept artist?
That's a long story! After university, I tried a few art-related jobs like an interior designer, primary school art teacher, pixel artist but didn't stay long at any of them because I always wanted to be a game developer.
In 2009, being jobless for nearly a year I decided to take a 3D course in a training camp for game outsourcing companies because China had the world's largest 3D outsourcing industry at that time. During the 4-month militarized training I learned the whole workflow of next-gen game modelling and texturing. So, I got a job offer from a 'big-name' studio right after my studies. When working as a 3D modeler at minimum wage I drew a lot after work because I'd like to do something more creative.
One year later the studio closed down for the growing labour cost in China, and fortunately, my art director started a new company and hired me as a concept artist because he knew I could draw.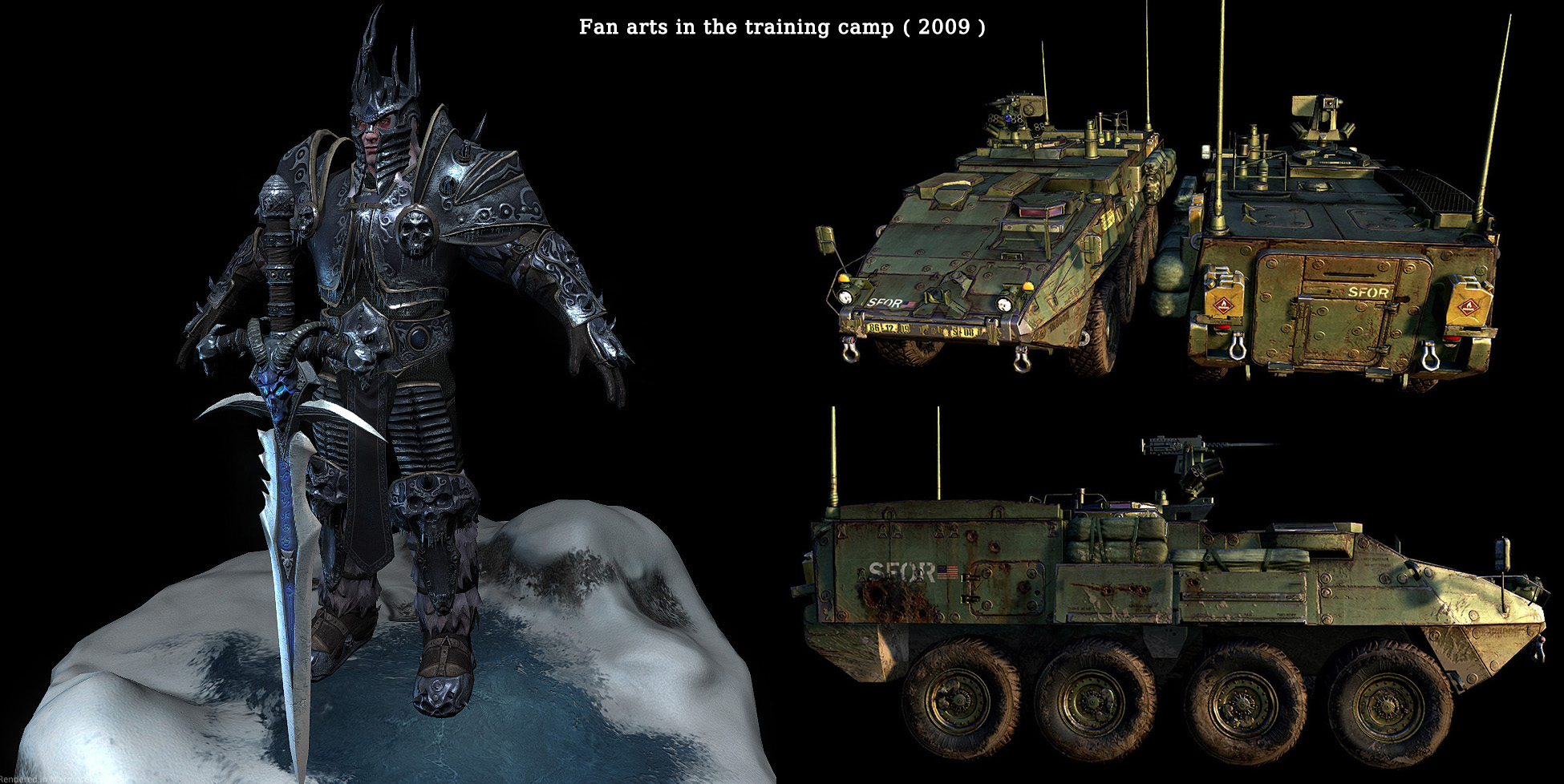 How did you come to work at Grinding Gear Games?
Back in 2015 when I just finished my postgraduate study in New Zealand I was eager to find a job with my post-study work visa. Fortunately, I've already had over 4 years of industry experience before the study, so when I emailed my portfolio to Erik, he was pretty happy with my work and keen for me to start as soon as possible.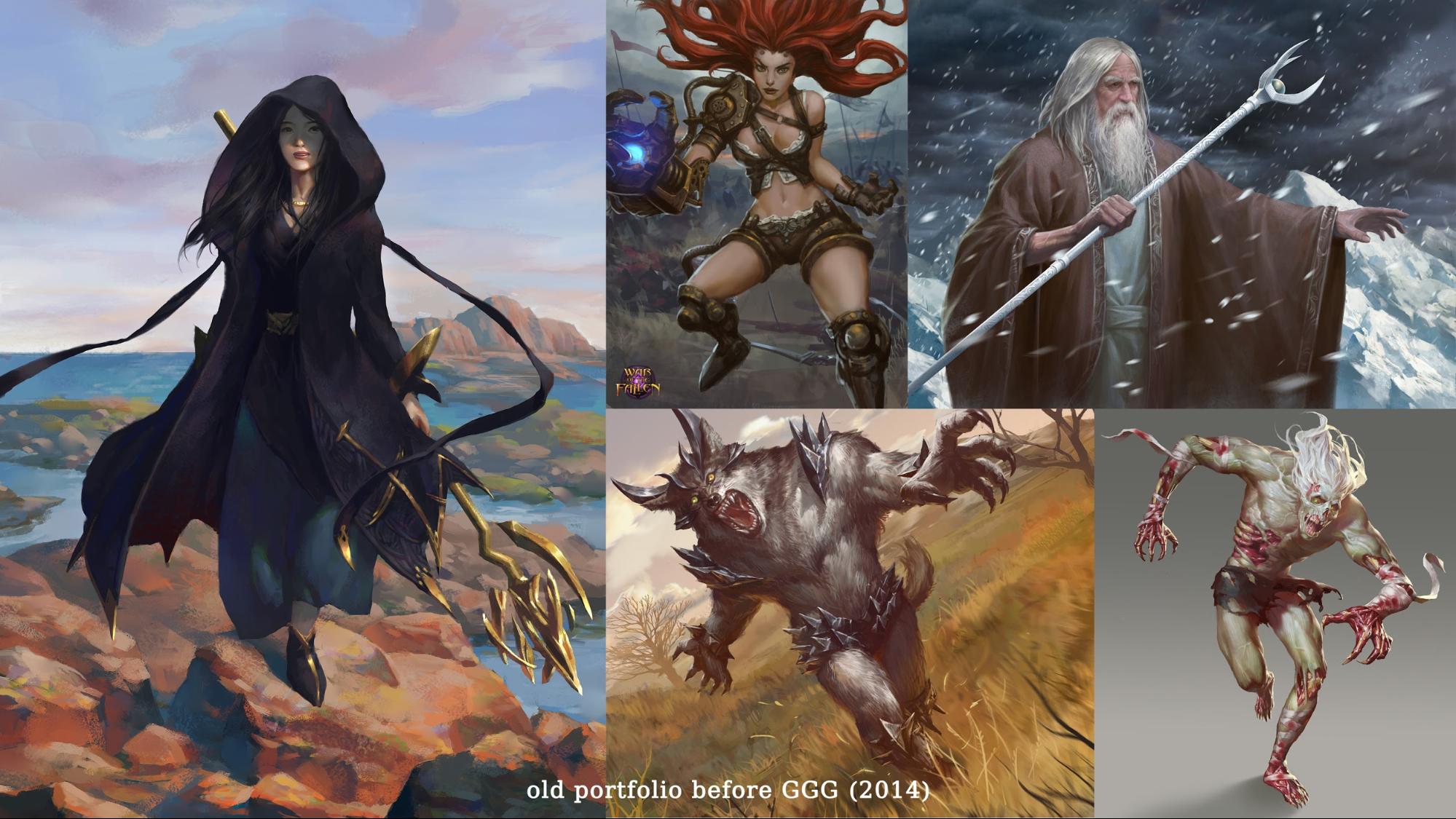 You've created a lot of concepts and illustrations for NPCs, monsters, and microtransactions. Which of these presents the most challenges or limitations?
I would say, Sister Cassia. My brief was to create a Leonardo Da Vinci kind of nun who also is good with engineering. I struggled to balance the steampunk theme with religious elements and tried to add a hint of mystery as well. After locking on one of the sketches I was trying a 3D concept pipeline which is quite challenging for me because I used to photobash or paint everything from scratch. In the process, I used 5 different 3D apps which are Daz3D for posing, Marvellous Designer for cloth simulation, Maya for hard surface modelling, Zbrush for sculpting, Keyshot for rendering. It worked pretty well after finally touching up in Photoshop.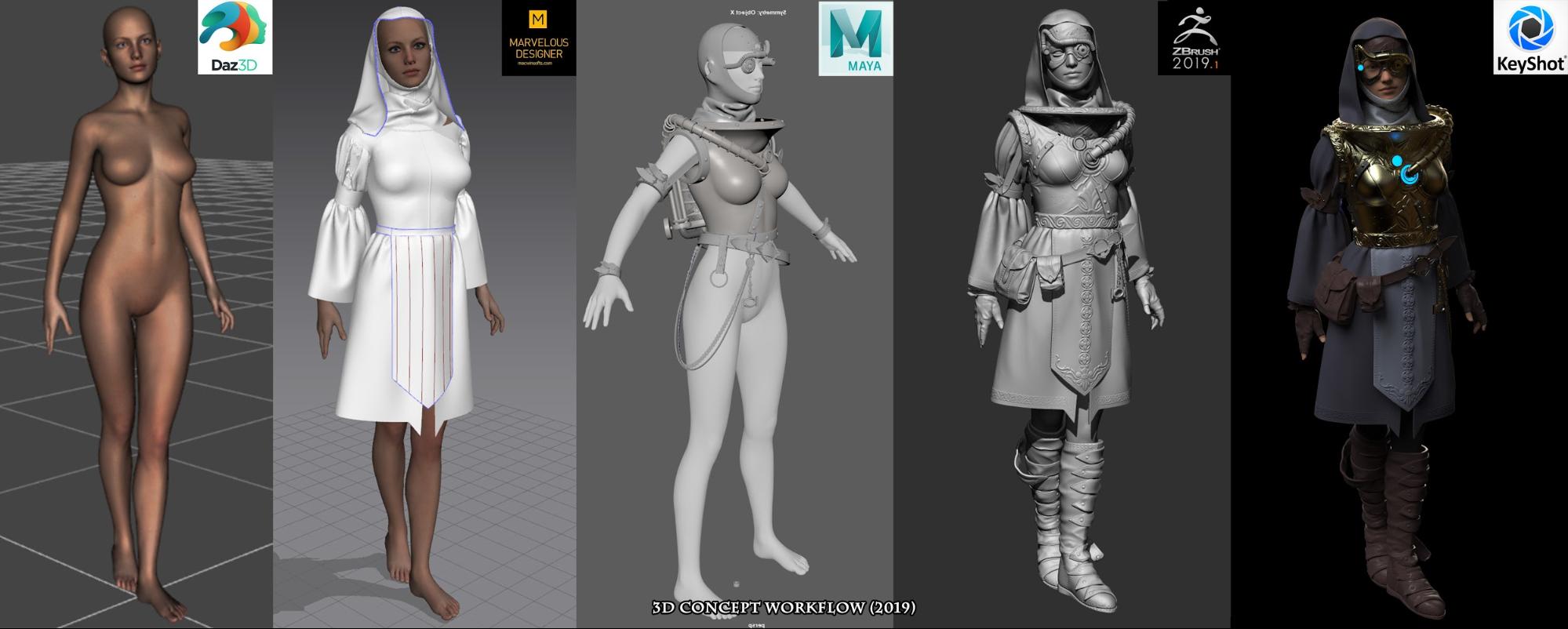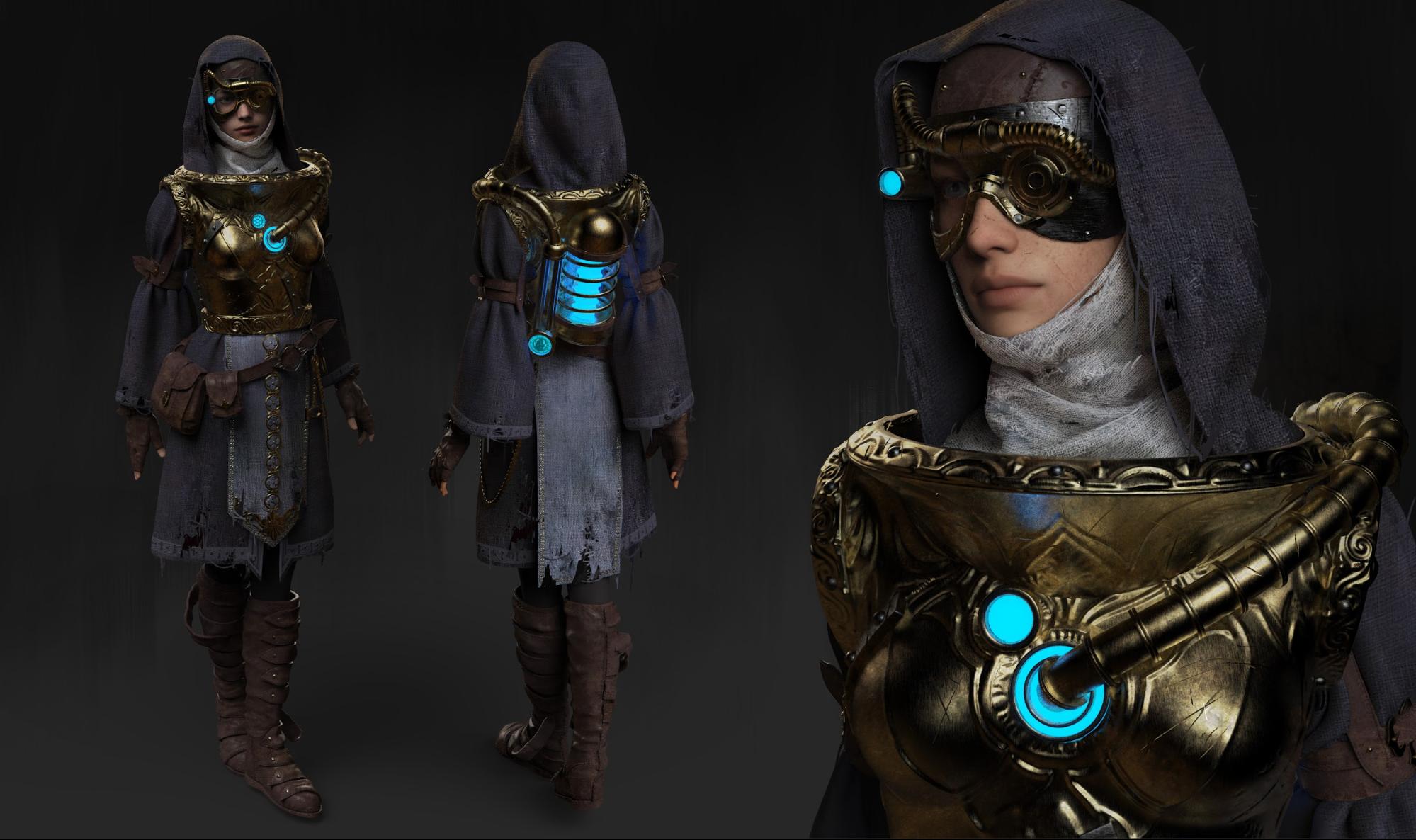 What are your thoughts on painting vs 3D modelling in your concept art?
As a concept artist, I need to deal with tons of problem solving and design decision making. So, I have to be resourceful. Painting can get quick ideas, and 3D modelling, on the other hand, can help me design in an engineering way to create a precise form and a realistic rendering that could help the 3D modeler later on. So, they are both essential skills which I use depending on efficiency.
Are you able to give us an overview of what it takes to get a concept art finished?
To finish a concept I need to plan well rather than just doodle. My latest workflow as below:
research (google)
brainstorm (writing)
sketch (drawing)
model (3D apps)
paint over (Photoshop)
You could see it's a design methodology. The two main questions I keep asking myself is what the idea is and how to visualize the idea efficiently.
How much of a personal spin do you get to put on your work for Grinding Gear Games?
I usually put as much as I could in the early sketches. Then those ideas will be refined by the team and eventually become practical during execution. It's the happiest thing if my original thoughts survive in the game.
Are there any cool concepts you created that didn't make it to the game?
Any concepts I've done usually have at least 3 up to 15 options at the sketch stage, only one of them could survive till the end. Most of those ideas will be dumped but very few among them would become monsters or new MTX in some cases.

Is there an area of concept art that you find the most enjoyable or interesting?
Sci-fi is the most enjoyable area to me. So, I would say the Thaumaturgy Mystery Box is the most interesting concept I've done in Path of Exile. Because steampunk is the only science that I could explore in this dark fantasy world.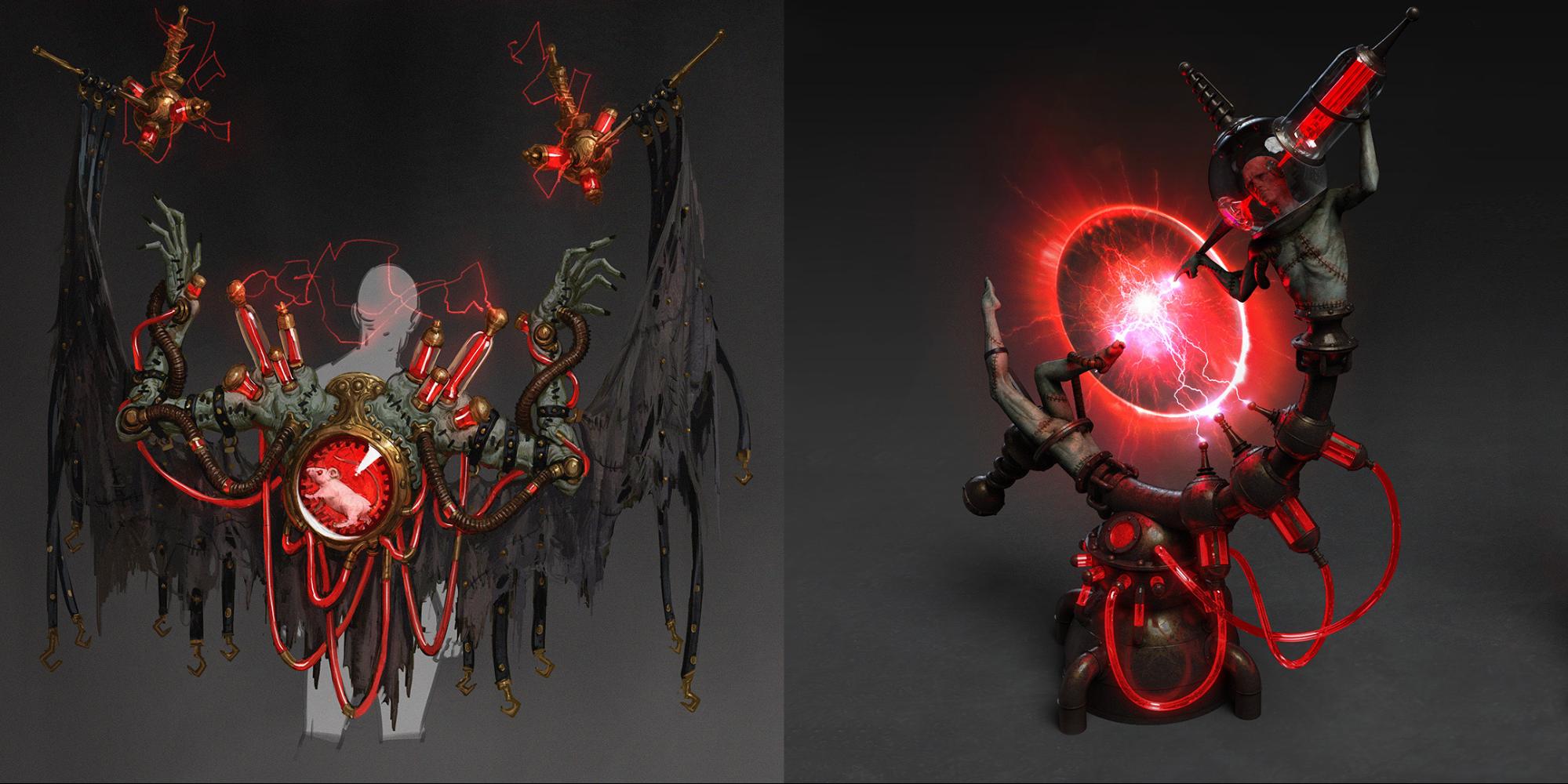 Do you have any hobbies outside of art?
Yes, reading books and watching movies for obvious reasons. Also gardening and playing guitar to relieve stress. Recently, I've picked up woodworking as a side hobby because I decide to craft something in the real world rather than in the virtual world.
Do you dabble in any other art mediums other than digital?
Yes, I do pencil drawings and oil paintings for meditation. Probably will take them seriously after retirement.

Which artists have inspired you the most?
There are a lot:
Claude Monet
John Singer Sargent
Zdzisław Beksiński
Masakazu Katsura
James Gurney
Craig Mullins
Jason Hong
Jama Jurabaev
Daisuke Tsutsumi
Do you have any advice for people who are looking to become professional concept artists on how to get into the industry?
I assume all of you guys can draw a little bit, then stop doing endless fundamental drawings, or watching random tutorials. Take courses instead. There are so many good online courses with mentorship from Learn Squared, Schoolism, Brainstorm, CGMA. They can teach you not only skills and apps but also workflows of the industry. If you just spend a year taking 4 concept courses seriously and prepare a well-presented portfolio, I'm sure you can get a job.
Report Forum Post